For many of us who work a steady desk job, going freelance feels like a distant daydream. When the paperwork piles up, we often wonder what it would be like to go rogue and be your own boss. There's so many pieces of advice out there telling us to quit 'making someone else rich' and start working for ourselves. Stories about how a young entrepreneur was able to have the freedom to travel the world while making money are all over the internet.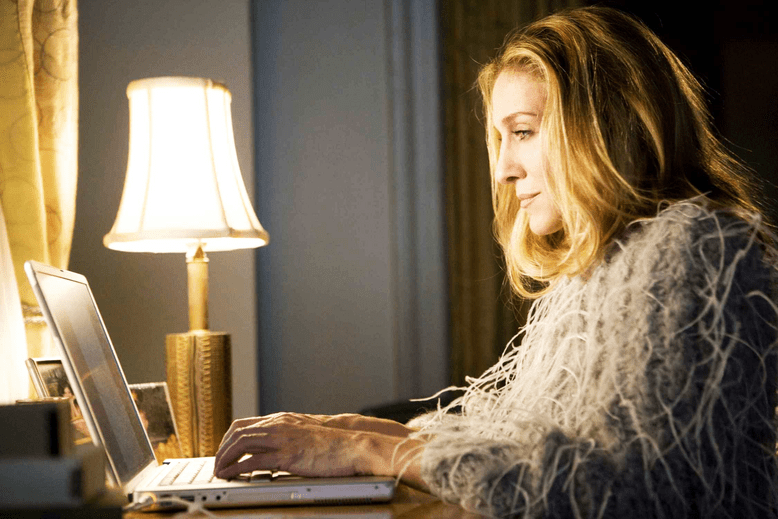 Image Credit: HBO
Even in fiction, characters like Sex and the City's Carrie Bradshaw would have us believe that it's an easy-breezy career path; that all it takes is working a few hours a week and you're all set for an adventurous life of glitz and glamour. But is life as a freelancer really what we think it's like? To investigate, we interviewed freelancers from various fields who, despite coming from different countries, share similar highs and lows in their chosen career path. Ahead, a peek at their daily lives.
How they got their start at freelancing
For Julia*, who is a freelance writer based in Manila, it was boredom that propelled her to do freelancing. "I was tired of the daily grind," she shares. "My job as a marketing assistant was so mind-numbing. Most of my time was spent doing random menial tasks for my boss — I felt like an intern." In her spare time, Julia started to contribute articles to websites like Thought Catalog and learned that she has a knack for writing. "After that, I decided to take on extra work from freelancing sites like Upwork and that's when I decided to just do freelance writing. It's been two years and it's working well."
While Julia left her office job due to lack of a challenge, it was the opposite for Adam* (also based in Manila), who worked for an advertising agency for over two years and recently quit. "I noticed how I started developing unhealthy habits due to work-related stress and lost time for family and friends because of frequent overtime," he says. "So I chose to pursue freelancing because I wanted a job that allows me to live the lifestyle I want. I have the necessary connections to do so, so I did."
It was the same case for Joel Lim of Joel Lim Photography (photographer in Singapore for eight years) and Rachel* (writer and photographer for six years in Malaysia) who both wanted to have the flexibility to be able to travel anytime they wanted or have time for other projects.