After giving you a rundown of what to bring for your summer trips, I think it's time to complete your checklist with exciting activities that you, your family, or friends can do this season. To be fully equipped for those trips, I will also share my ideas on what you can wear.
Let's get started!
--------------------------

Swimming at The Beach or Pool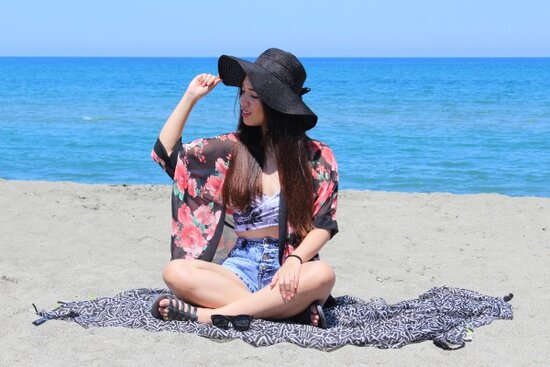 No summer trip is complete without hitting the beach or the pool. Let your swimsuit serve its purpose, you can do so much with it! Since swimwear comes in unique designs, you can pair it with shorts and skirts, put it under your summer dresses, and mix it with cover-ups. I paired mine with denim shorts and added a kimono as cover-up when I am not swimming.
Island Hopping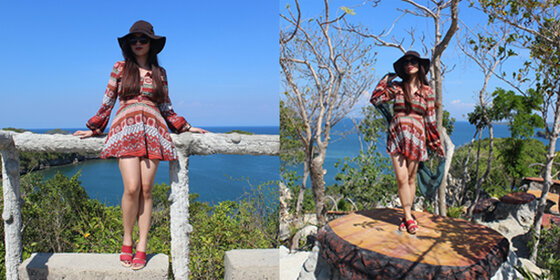 Island hopping is also an exciting activity to try when you're going to a place like the Philippines. I actually went island hoping recently and the islands just took my breath away. Every corner was picturesque that's why I was very happy that I got to wear a great outfit to complement the wonderful scene.
If you plan to go island hopping I suggest you wear something comfortable that can cover you up when the sun gets crazy harsh. I wore a dress and shorts for a breezy yet "protected" look and topped it with a scarf and hat.
Sightseeing & City Tours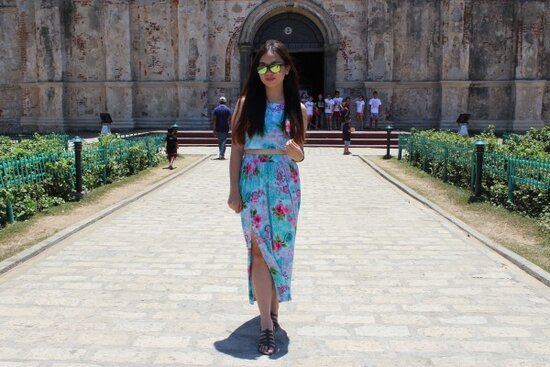 If you get the chance to go sightseeing, wear something light and comfortable so that you can easily go through a day full of walking. For tours like this I wear maxi skirts or coordinates because I always find them an easy yet stylish wear. Plus, they're also appropriate in places like churches, museum, and government venues.
Extreme Activities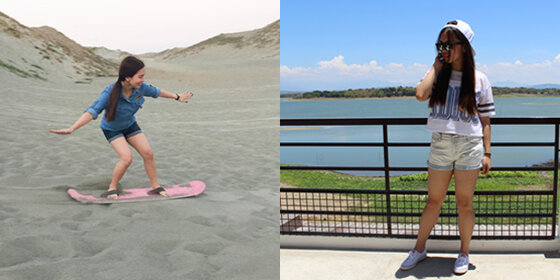 I may not look like it but I love trying out crazy activities. Why not go sand boarding, ride a 4x4 car on sand dunes, go zip lining, and such? You can even visit theme parks and try a scary roller coaster ride. You might get scared at first but trust me, after feeling the thrill you'd want to do it again and again. For activities like this, settle for something comfortable like a loose shirt, shorts, and sneakers so you can enjoy every bit of the activity.

Summer Outfits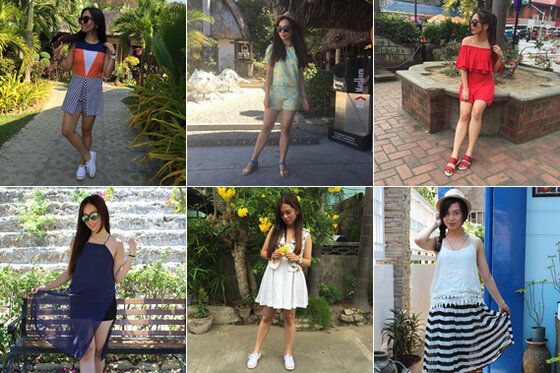 There are a lot of things you can do this summer. Have fun and make exciting memories and outfits! Here are more outfit ideas for your summer looks. Overall, keep things light and make sure you feel comfortable because the heat tends to be unbearable. Instead of wearing dresses, shorts, and skirts you can also explore wearing rompers and coordinates. Lastly, do not be afraid to experiment with bold prints and bright colours. Wear a bold outfit and take those colorful sunnies and big hats out to complete your summer look.
Do you have more tips to share? Let us know in the comments below!