We all know how beautiful Christmas wrappers are; all that glitter and shimmer. You've already wrapped up your presents for other people and you have a few left. Now what? Do you throw them away, or wait until the next Christmas to use them up?
We say neither! Because Christmas wrappers are so beautiful, they can make excellent house decorations as well, even though it won't be the holidays for most of the year. So whether you have a pile of leftover wrappers or you're anticipating what to do with all the wrappers from the gifts you're going to receive, keep reading below for some fun, nifty ideas on how you can put your leftover Christmas wrappers to good use!
--------------------------
Make excellent flatlay backgrounds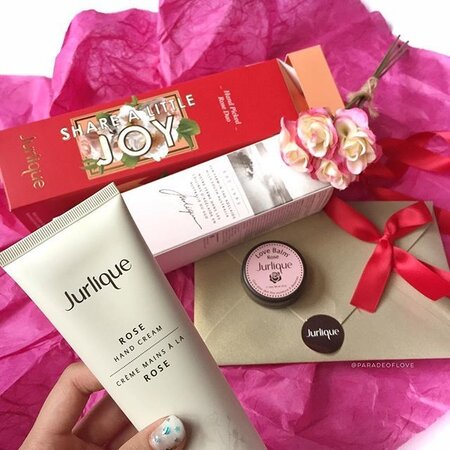 (photo from paradeoflove)
Slay that flatlay with colourful backgrounds! While typical flatlay backgrounds are white, or brown, or anything plain, gift wrappers will make excellent ones too. Their joyful prints and textures will add more brightness to your makeup, fashion, and skincare flatlay each and every time!
Decorate your makeup bag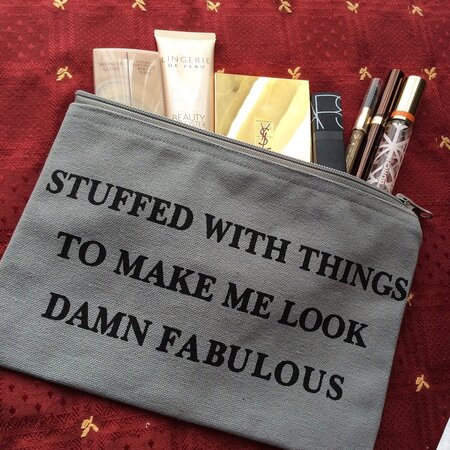 (photo from MyMakeupOrganizer)
Tired of your old and simple makeup bag? Spruce it up by using pieces of your Christmas wrappers to decorate it! All you will need are scissors, a hot glue gun, and your wrappers of choice! Cut them into your desired shapes and stick them on your makeup bag. Now you have a "new" makeup kit that didn't cost you a cent!
Design your vanity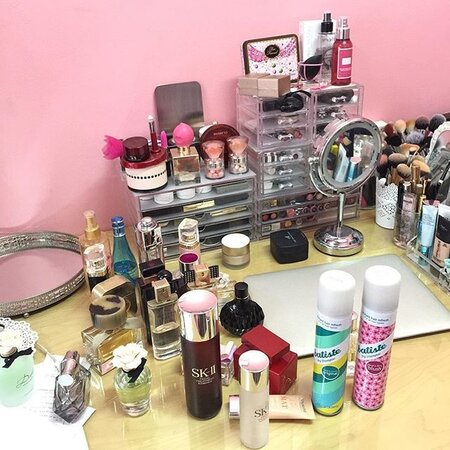 (photo from streetlove)
Vanities, and you would know this is you're a makeup junkie like us, can get cluttered and messy. So for the new year, opt to fix it, organize it, and design it! Give your vanity a new dose of life by adding some glittery decorations here and there! By giving your beauty space a makeover, we guarantee you'll want to do your makeup every day!
Create quirky storage boxes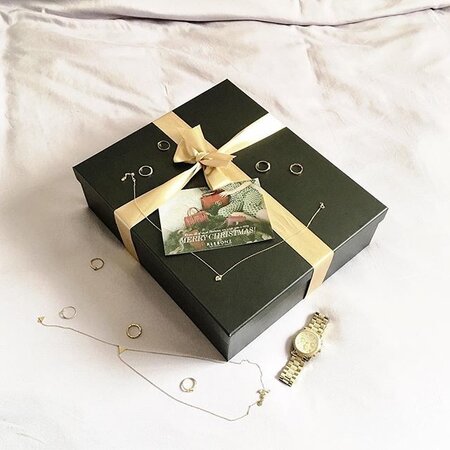 (photo from CrystalPhuong)
You don't have to spend so much money on storage boxes when you can make your very own. All you will need are old Christmas wrappers, some tape, scissors, and old boxes. You can even use old gift boxes for this, too! And when you're finished, you will have cute and quirky storage spaces that you can fill up with anything you like!
--------------------------
What other ways are you going to do to your leftover Christmas wrappers? Let us know below!