Behind our community of fashion and beauty enthusiasts is the support and relationships we've forged with brand partners, media agencies, Clozette Ambassadors, and the lovely team behind Clozette TV, Brand New Media. So we recently got together at Altimate for an intimate cocktail party where everyone got to take a break from a busy work week and take in the expansive view of the Singapore skyline.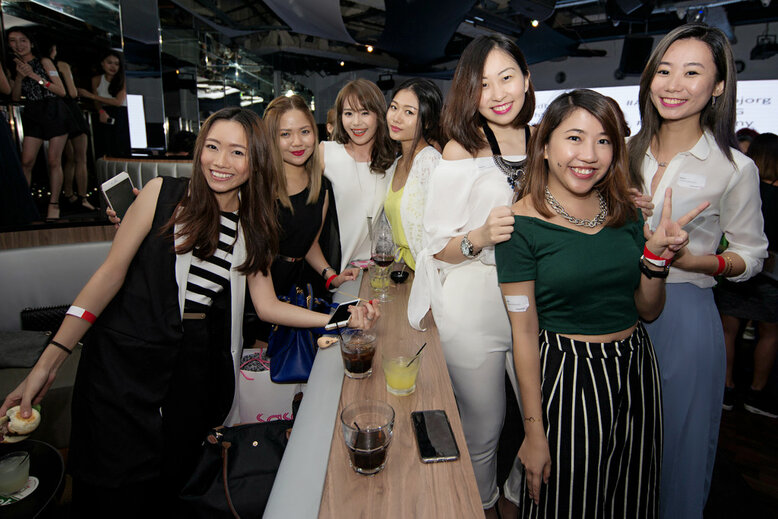 Some of our gorgeous and ever-stylish, Clozette Ambassadors.
Watch the video below for a peek at the exclusive Clozette TV party:
It was an evening spent celebrating our new shows on Clozette TV, with guests mingling with our two beautiful hosts, Sonya Davison and Liv Lo, while partying the night away over specially created cocktails by Grey Goose and Martini, and a raffle draw of fabulous prizes from our supporting partners Aurum Jewellery, MegaFash, Renaza, SK-II, and Zalora.
Located on the 61st floor of 1-Altitude with a sleek, cosmopolitan vibe, Altimate served as the perfect venue to not only unveil the new original content on Clozette TV but to also catch-up with our fashionable guests who arrived at the party looking chic and ready for a night of fun.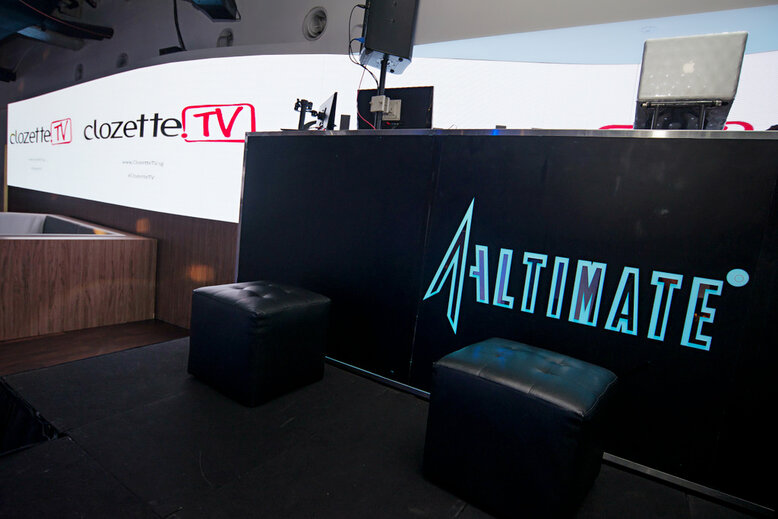 Altimate was the venue of choice for our Clozette TV party.
A shot of the sleek interior of Altimate before it filled with guests.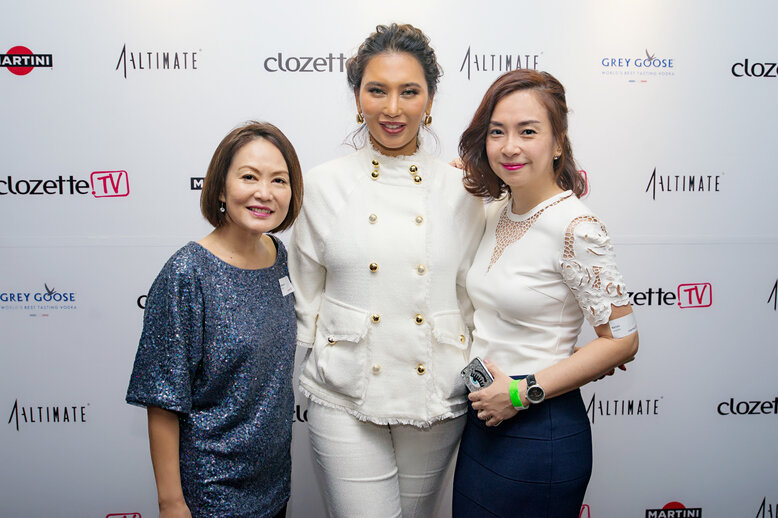 Clozette's HR Director (Katherine Yuen), Heidi Nazarudin (President of BloggerBabes.com), and Clozette's Creative Director (Kersie Koh).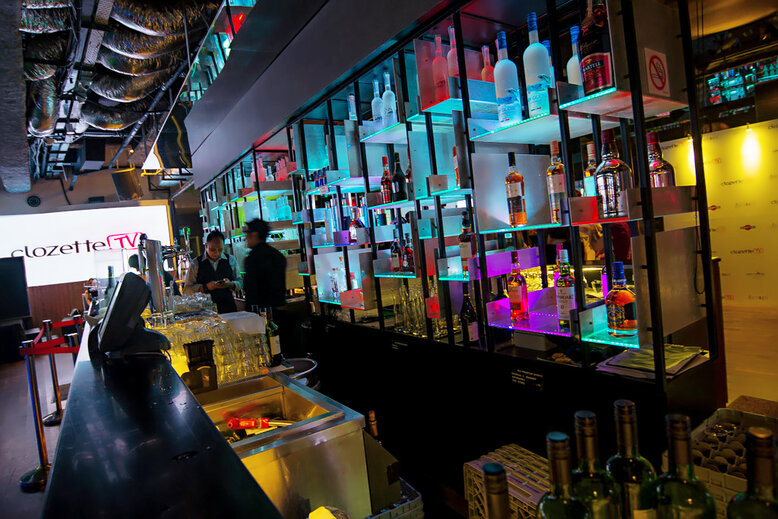 The bar at Altimate where guests were treated to specially created cocktails by Grey Goose.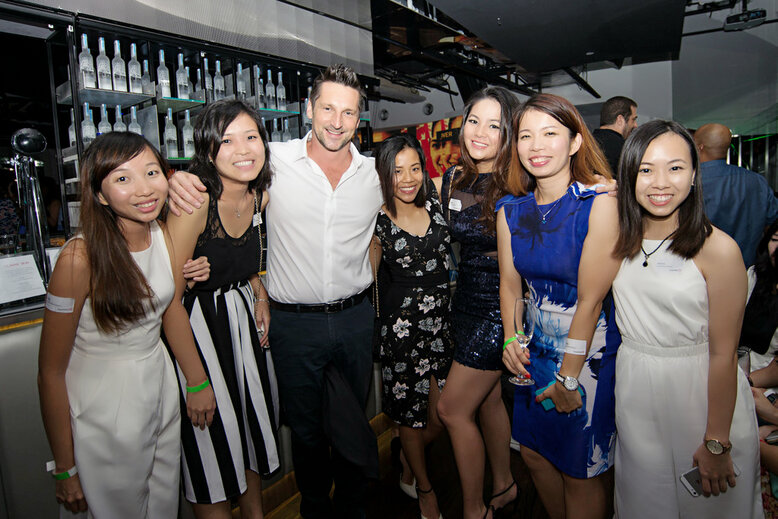 In line with Clozette and Clozette TV's branding as a chic fashion and beauty community that hosts and creates trending content, it was only natural that we teamed up with premier vodka brand, Grey Goose, to create three cocktails that also served as the dress code for the night.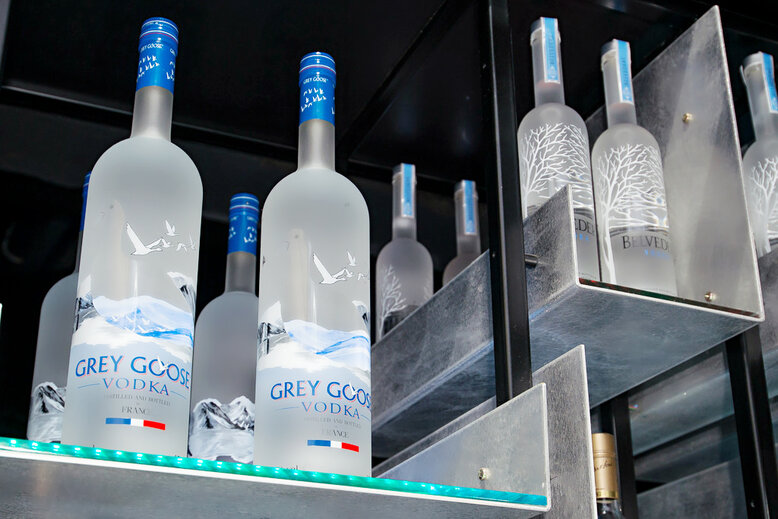 With Altimate as the official venue and Grey Goose as our drinks partner, we set out to create three chic cocktails that would embody the setting, aura, and energy of the night--a night that celebrated fashion, beauty, and the people who have worked hard in shaping the industry into what it is today.
So here are the three unique and specially blended cocktails enjoyed by our guests:
CLASSIC MOD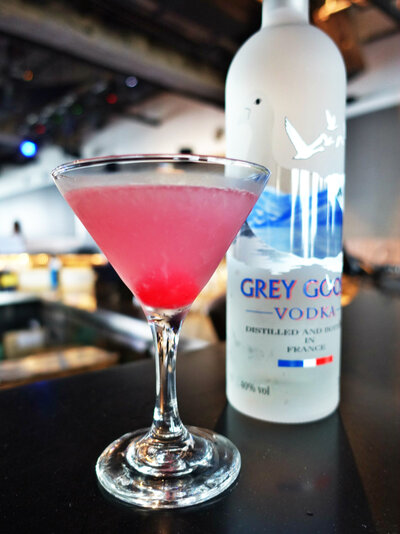 A purple hued drink with a dash of pink, the Classic Mod was the perfect cocktail for those who value a good conversation and love taking their time to really get to know someone.
Cocktail Mix: Grey Goose, Fresh Lemon Juice, Simple Syrup, and Creme De Violette with Pea Flower.
--------------------------
CITY CHIC
A pink and bubbly drink, the City Chic cocktail was perfect for our guests who fancied themselves as someone will never turn down a night out on the town. It's a cocktail for those who don't mind being the life of the party and like their drink quick and fun with a dash of buzz.
Cocktail Mix: Grey Goose, Pomegranate Grenadine, Lemon Juice, Pink Dragon Fruit, and a splash of Soda.
--------------------------
MONOCHROME LUXE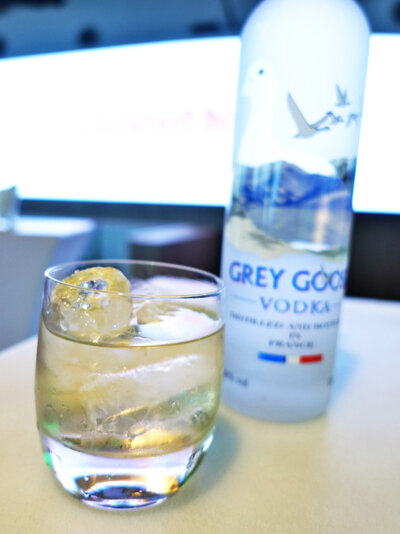 The Monochrome Luxe cocktail was all about celebrating knowing what you want and going for it. It's a perfect drink for monochrome lovers who value luxe simplicity and living life with panache.
Cocktail Mix: Grey Goose, Benedictine Dom, and stirred like a Martini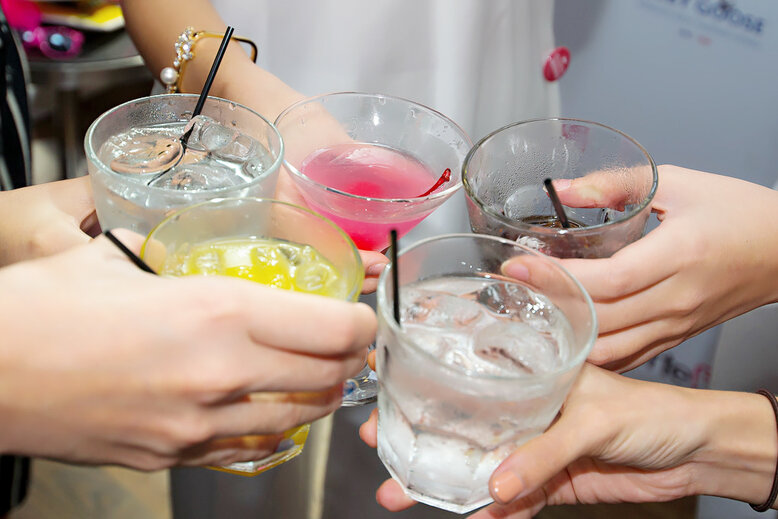 As the cocktails were served and the venue filled up, guests were greeted and welcomed to the party by Brand New Media's Head of Content & Production, Joanne de Rozario, who served as the emcee for the night--giving the enthused crowd a brief rundown on how far Clozette TV has come since launching 6 months ago.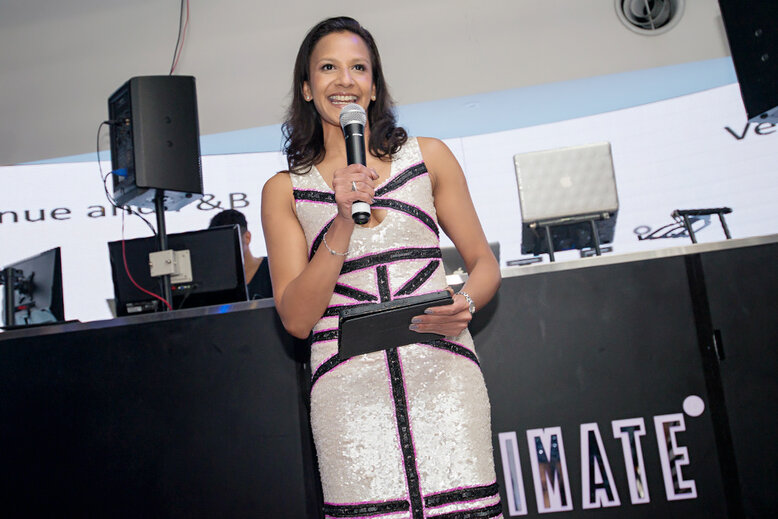 Joanne de Rozario
An IPTV fashion and beauty channel, Clozette TV has been growing from strength to strength ever since; and two months ago, the channel has also gotten off the ground in the Philippines in partnership with the PLDT Group.
Clozette TV can now be easily accessed on any connected device by simply visiting www.clozettetv.sg or www.clozettetv.ph.
And with that, Joanne introduced Brand New Media Global's Chief Financial Officer, Philip Hepburn; and Clozette's Chief Executive Officer, Roger Yuen, to take the stage and briefly address the guests with their own exciting updates on where they see Clozette and Clozette TV headed in the next few years.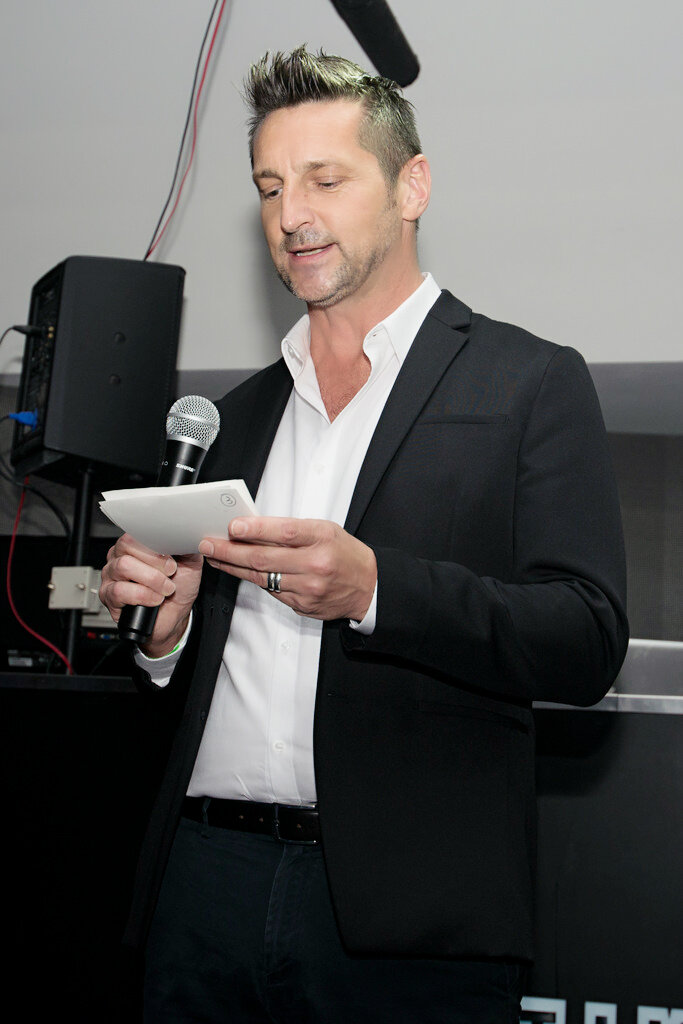 Philip Hepburn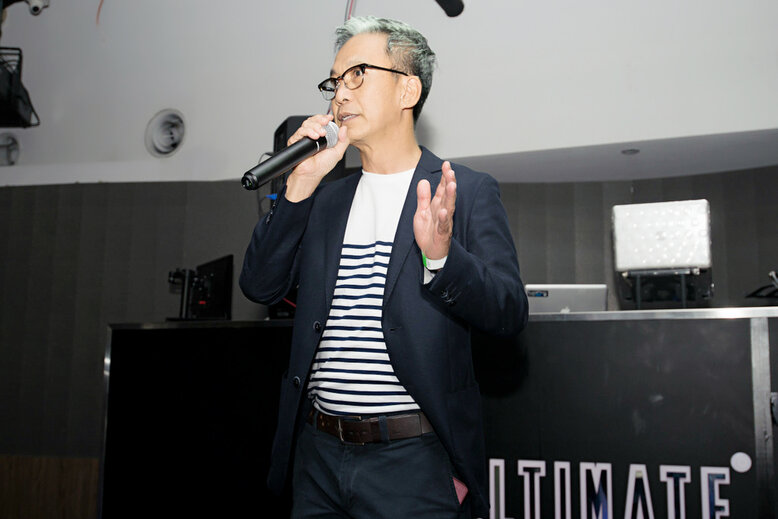 Roger Yuen
And to keep the energy and excitement alive about Clozette TV, Joanne unveiled the new original content that viewers can look forward to on Clozette TV, mainly Style Life, Style School, Style Stars, and the soon to be released Chick Chat.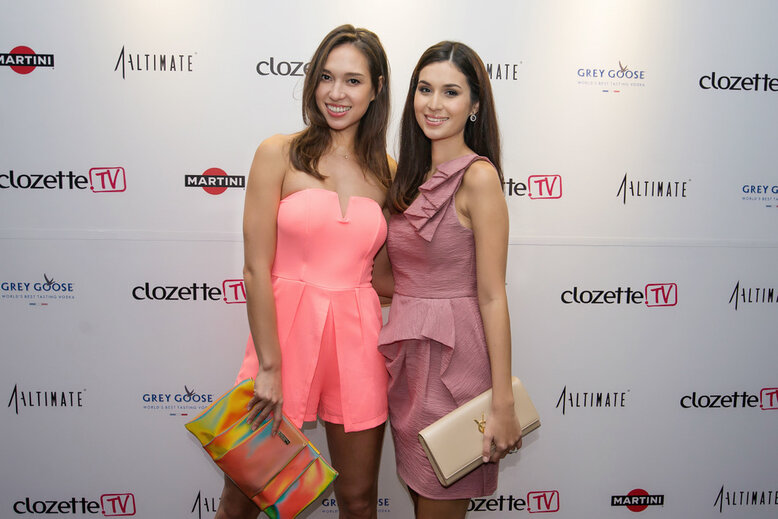 Liv Lo & Sonya Davison
Style Life--hosted by actress and double-certified yoga instructor, Liv Lo--takes a look at everything a girl can do in her downtime. From the latest nail treatments to floating in water--it's all about living a stylish life no matter your interest.
Style School--hosted by model and well-known fashionista, Sonya Davison--is a series that outlines every make-up, hair, and beauty trick in the book.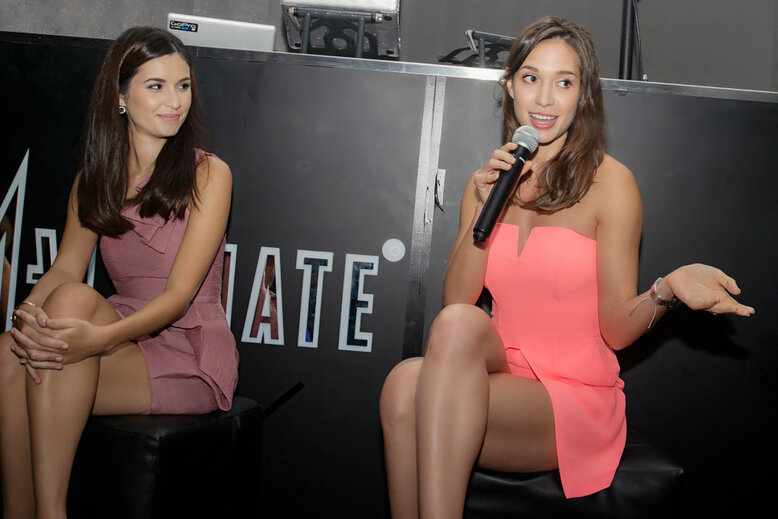 Sonya and Liv answering questions during the Q&A session.
With the formalities of the event coming at a close, the guests were invited to mingle, enjoy the delicious cocktails and food, and to of course stick around and await the raffle draw at the end of the night.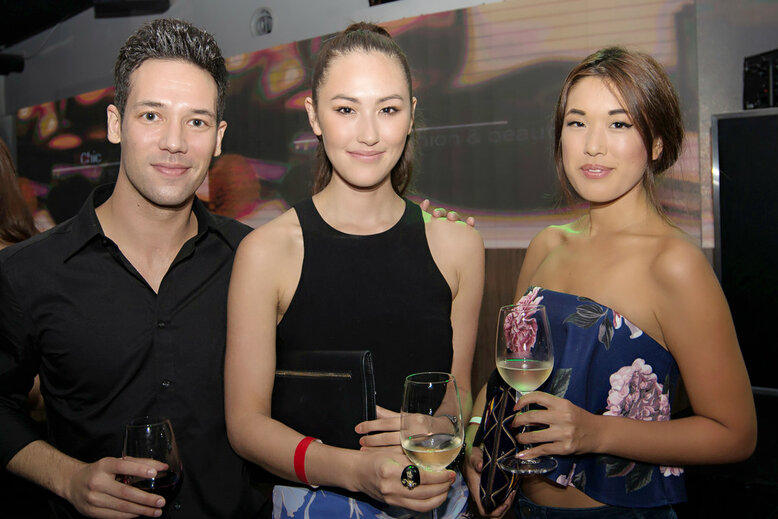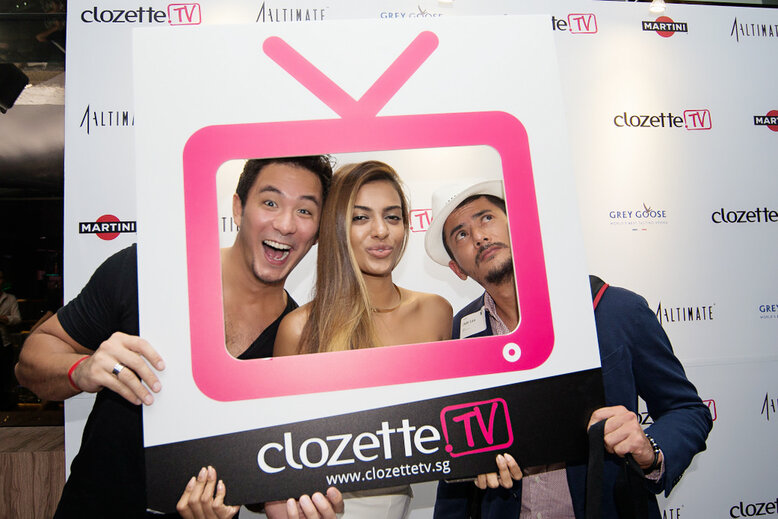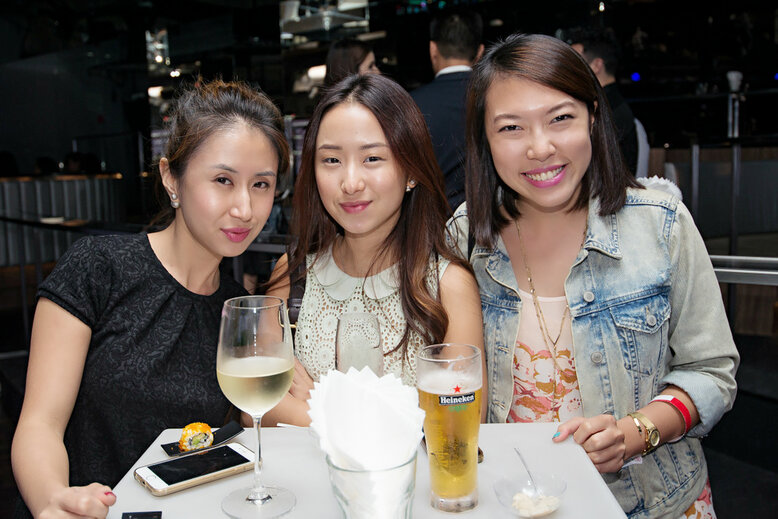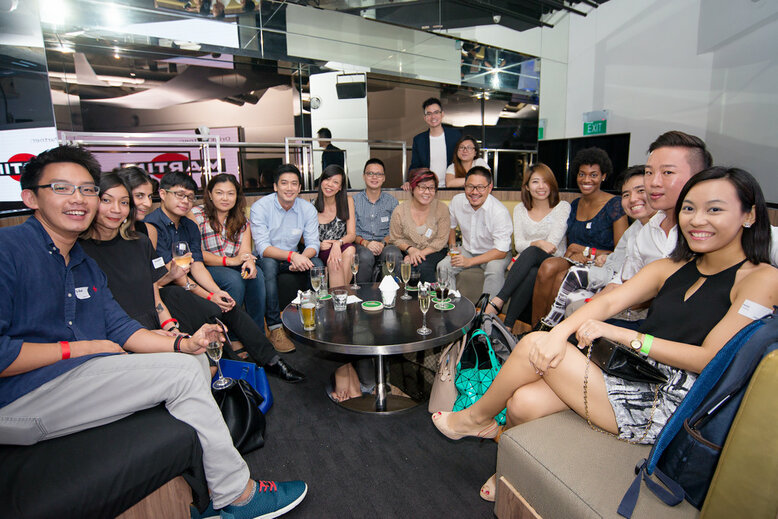 At the end of the event, guests were treated to a raffle draw segment courtesy of our supporting partners Aurum Design Jewelry, MegaFash, Renaza, SK-II, and Zalora who raffled away prizes worth over SGD 2,000.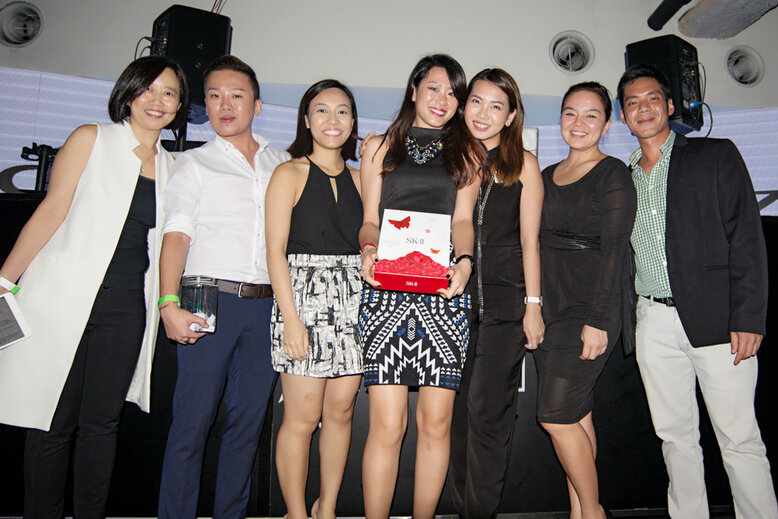 Clozette and Brand New Media Sales Teams with Clozette Ambassador, Roanna Tan, who won a gift-set from SK-II.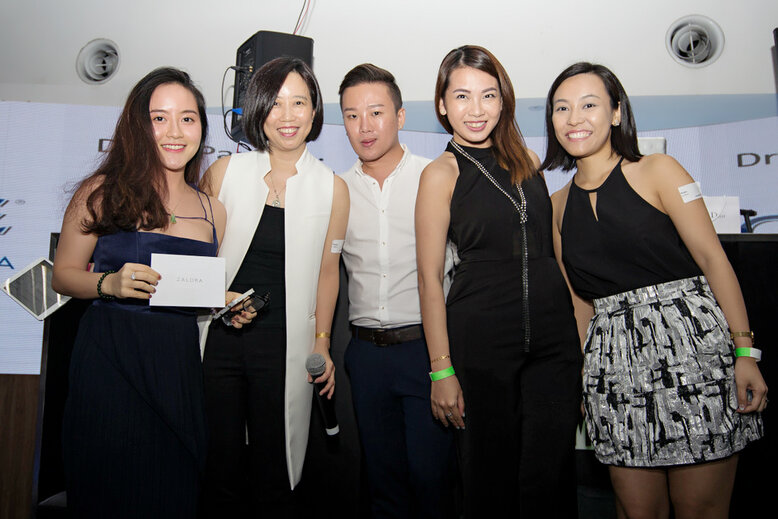 It has been a wonderful year so far for both Clozette and Clozette TV; and we couldn't have done it all without the support and love from our brand partners, media agencies, Clozette Ambassadors, and the entire Clozette community around the region.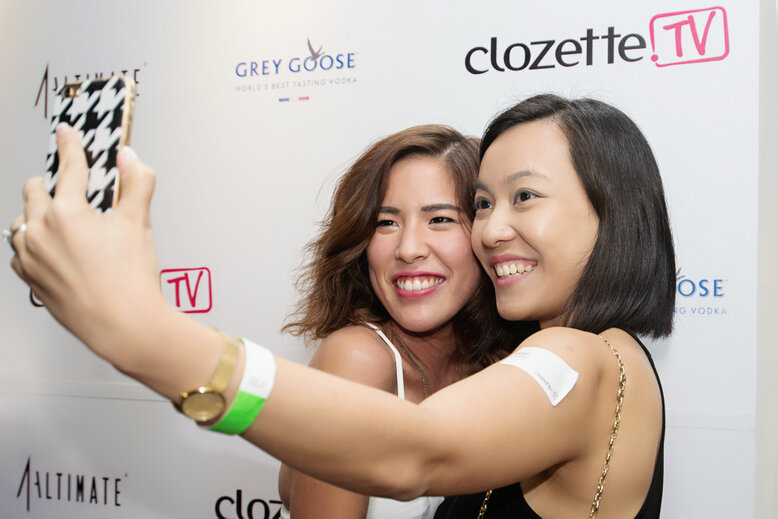 Power 98 DJ, Daphne Khoo, with Clozette's Media Manager, Hui Yu.
Spanning a fashion and beauty community in Singapore, Malaysia, and The Philippines--Clozette has taken the region by storm, situating itself as a site that is on-top of the latest trends and releases while at the same time connecting fashionistas and beauty-enthusiasts with each other in a close-knit, and friendly atmosphere.
And with Clozette TV and Brand New Media by our side as our IPTV partner, there is only exciting things to come for Clozette and we can't wait to watch it all unfold.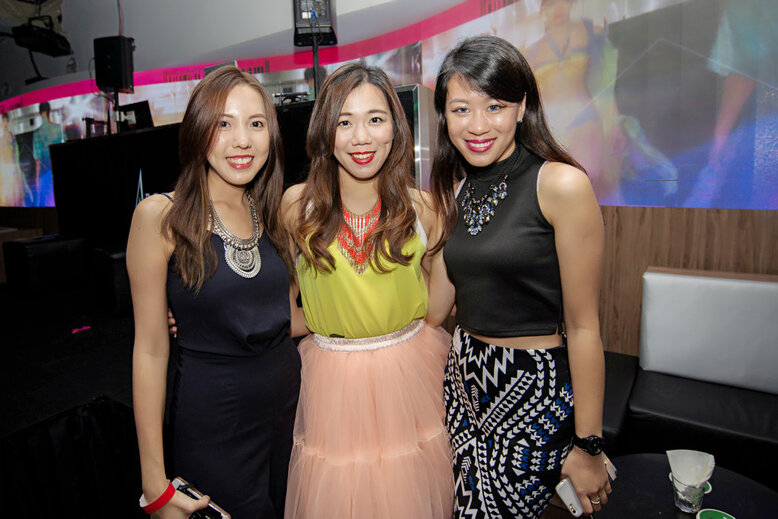 Clozette Ambassadors Chloe, Qi Yun, and Roanna.
Thank you once again to our event partners Altimate, Grey Goose, Martini, Aurum Jewellery, MegaFash, Renaza, SK-II, and Zalora for making this event a success. We couldn't have done it without you!