At this day and age where the creative and entertainment industries are at its peak, we focus our eyes on one career type that is as rare as finding the perfect bright red lipstick--spinning. Spinning or more commonly known as DJ-ing has been alive since the disco fever arrived in the 70s. What started as disco parties back in Chicago has now found its way in different parts of the world in places and events such as clubs, underground parties, raves, and music festivals. It's one whole gathering for music enthusiasts to enjoy different genres. And whether you're into pop, rock, EDM, or house, there is one person these famed events cannot live without--the DJ.
With Road To Ultra Singapore coming up on 19th September 2015, we're putting DJ MIJA under the spotlight. Know more about how she started out, her take on her chosen career path, and of course, her equally gritty and cutting-edge fashion sense in our exclusive interview with this EDM star herself.
--------------------------

What's the full story behind "Mija"?
I started as a rave promoter in Phoenix, Arizona and from there learned how to DJ. I played nu­disco, disco house at raves and they didn't really get it at the time so I moved onto playing residency lounge type settings (restaurants, hotels) and clubs. I was invited to DJ at Bonnaroo in 2014 where Skrillex found me playing at this art car. We played a b2b set which went viral and from there it was up to me to keep the momentum going by killing festival sets and learning how to produce music. It's been a crazy ride so far.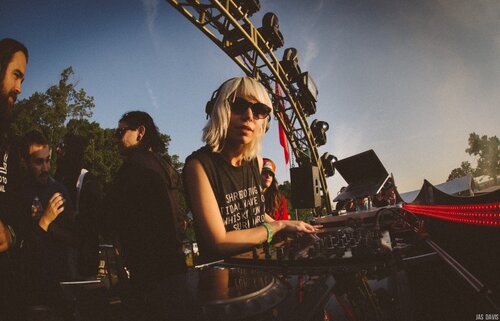 To date, what has been your favourite music festival to play at?

That's tough because I've been playing some amazing festivals. So far I would say my favourites have been Hard Summer, Shambhala, and Coachella. The crowds I had at those events were insane.