Our style says a lot about our personalities without us having to speak. People get a gist of what we value and what type of things we're interested in just by looking at what we wear — and that's not limited to our clothes. Our choice of eyewear also says a lot about our style and personality. Make sure you're expressing your love for great quality and all things premium with eyewear that ticks all the boxes in your criteria.
Bolon Eyewear
offers eyewear of quality, and the styles champion individuality.
If you're curious to know what message you've been sending through your choice of eyewear, here's what they mean.
Structured in sleek frames
(Photo from - Left: BL6057A31; Right: qiyunz)
Sleek, clean frames with clear lines say you're straightforward and logical. You value structure and order. You like it when things are in their proper places. You're logical and you give much attention to detail. That's why this feminine pair, inspired by jewellery design, is the perfect match for you. You're not an attention seeker by heart, but you're a natural showstopper with your sophisticated style.
Adventurer in butterfly shape frames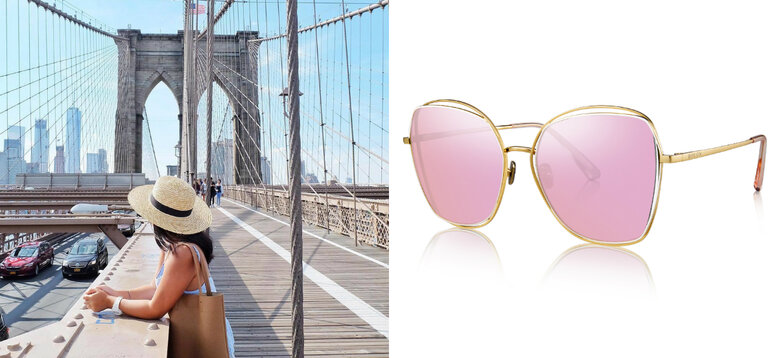 (Photo from - Left: ianstamaria; Right: BL7016D61)

With frames like the shape of a butterfly's wings, it's no surprise that those who are fond of wearing this also have a carefree, adventurous personality. You always live in the moment but are also hungry for new experiences. You have a light-hearted, vibrant personality that just lights up an entire room. This lightweight piece – punctuated with ultra-thin, gold-tone outlines and polarised lenses – say all of these things, plus your love for putting your own twist on traditions.