These days, comfortable style is what's hot. The popularity of athleisure fashion, fanny packs and Teva sandals — styles that were all once deemed passé — is a testament to this. Even if you look at what teenagers would consider cool right now, the looks all put a premium on comfort. We're talking about oversized tees, crocs, and sporting a Fjällräven Kanken. And just recently, a new comfortable piece is entering the mainstream scene. Meet the knitted flats!
It's designed like a ballet flat but the difference is in the material used. What makes it so comfortable is it's made from high-quality yarns that, for most brands such as Rothy's, are made from recycled plastic bottles. According to the brand's website, they have "transformed over 30 million plastic water bottles into stylish flats." As you can see, it's easy to understand the hype and love for this piece because it's stylish, comfy and sustainable.
If you want to snag a pair of knitted flats, here are some options in our region.
Otto Shoes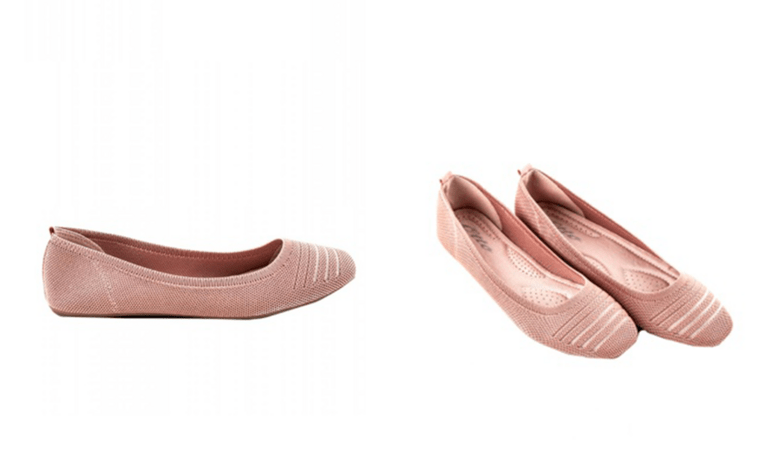 Otto Shoes Stripe Knitted Flats, PHP1199/~USD23 (zalora.com.ph)
If you live in the Philippines, you can check out Otto Shoes' knitted flats. You can drop by at their branches or browse through ZALORA Philippines to look at their selections. We particularly love the very versatile Stripe Knitted Flats in blush pink. It's made with a custom-engineered knitted soft fabric upper and a lightweight rubber outsole.
Twenty Eight Shoes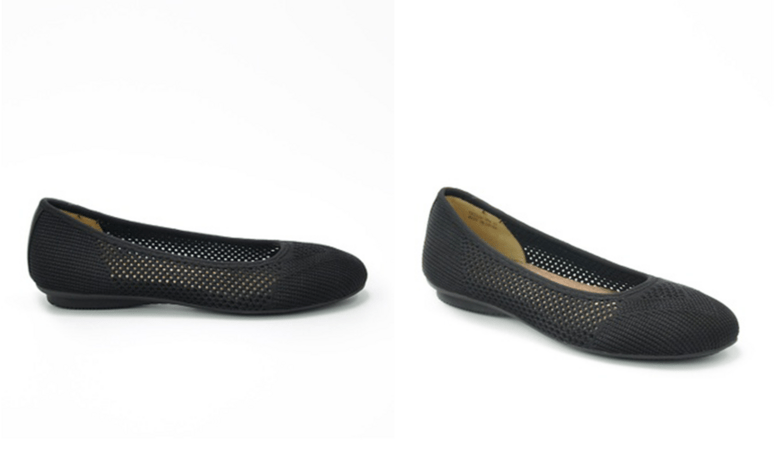 Twenty Eight Shoes Knit Flats JD20, SGD84/~USD60 (zalora.com.sg)
A homegrown brand in Hong Kong, Twenty Eight shoes have also released a few pieces featuring knitted material. Unlike most brands selling knit flats, they also have other designs aside from the block colours. However, if you're like us who love classic looks, then you'd like the JD20. This casual pair of knitted flats has a supportive back counter and memory foam socking which makes it comfier than the average shoe.
PAZZION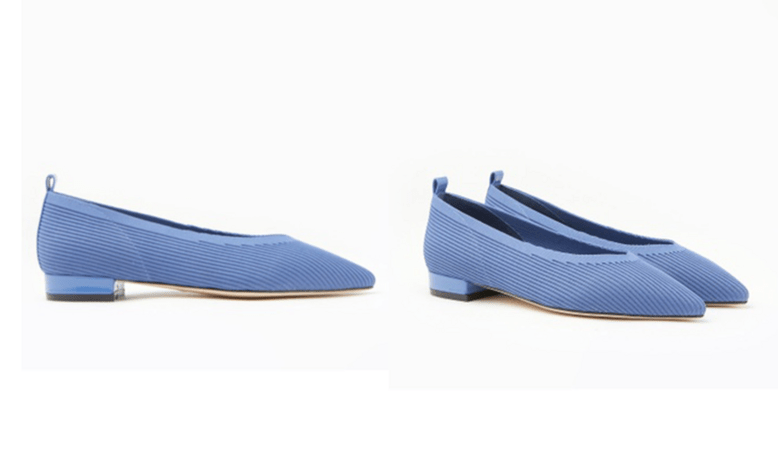 Originating from Singapore, PAZZION Shoes has expanded their reach across Asia to countries like China, Japan and Thailand. Over the years, they have released classic designs and on-trend items like knitted flats. Looking for something that can be worn in professional settings? Check out the Blue Knit Effect Pointed Leather Pointy Flats. It will add a pop of colour to your ensemble without going over the top.
Skechers Gowalk Lite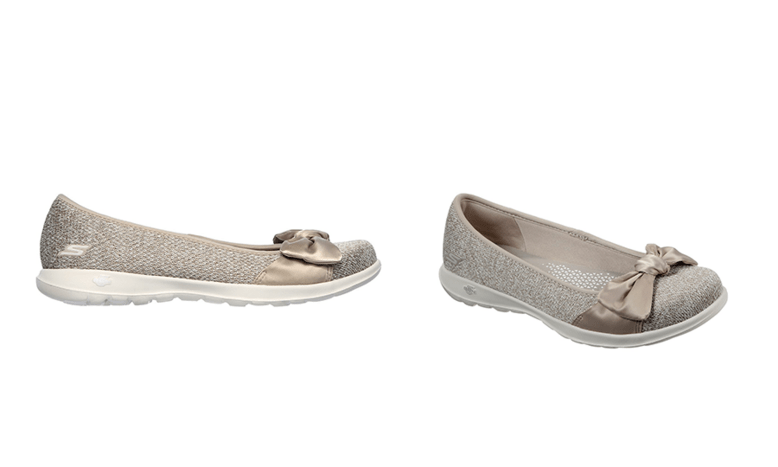 Skechers GOwalk Lite in Romance
, USD65
(skechers.com)
If you want knitted flats with an athletic touch, look no further than Skechers' GOwalk Lite collection. Out of all the designs, the Romance is the one that caught our fancy with its classy bow detail and nude colourway. We also love how versatile it is. You can wear it to both your next workout session and brunch date with your girlfriends!