The "Little Black Dress", also known as the LBD, was created by legendary fashion designer Coco Chanel during the 1920s. Synonymous with elegance and grace, the LBD has remained one of the most popular wardrobe essentials to date ever since actress Audrey Hepburn wore it in the romantic comedy film, Breakfast at Tiffany's.

Meanwhile, white dresses are more widely embraced by blushing brides and are less favoured as everyday wear due to the sheer difficulty of keeping them pristine and stain-free. Despite this, I still believe that the white dress outshines the LBD in more ways than one. Here's why.
We are the colours we wear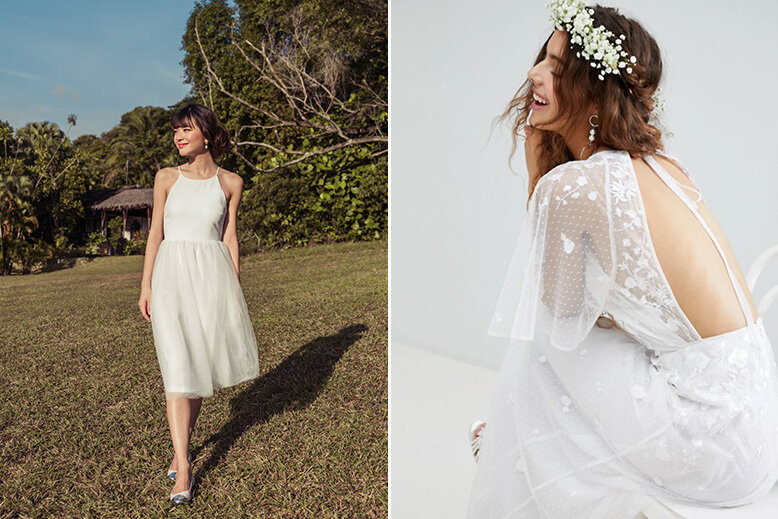 The colours we wear may have different effects on our moods, feeling and behaviours. Furthermore, colour-related idioms, such as 'seeing red', 'feeling blue', or 'green with envy', also show us how colours and emotions may be inherently related to each other.
While you might look right at home in an LBD during formal, sophisticated occasions, its colour may also make you come across as unfriendly and intimidating — and that's unlikely the first impression that you would wish to give off in a room full of strangers.
On the other end of the spectrum, white symbolises purity, wholeness and perfection, and it also represents a clean slate and the start of new beginnings. And in these unprecedented times, it might be worthwhile reaching for a comfortable yet classy white dress that has the potential to uplift your mood, rather than an LBD which might tempt you to retreat to your 'shell' and close yourself off from others.

It's the perfect day-to-evening hot-weather fashion essential
The grass always seems greener on the other side. While many of us love visiting winter destinations to escape the perenially hot and humid climate in our region, others might be jealous of how we're able to dress in breezy shorts and tees almost wherever and whenever we like.
White dresses are perfectly suited for our tropical climate because wearing white reportedly keeps us cooler in comparison to black clothing. With fashion retailers offering plenty of white, summer-ready dresses for us to choose from, there is no reason not to embrace them if we wish to. Of course, the length, cut and fabric of the dress matters as well in determining if the white dress is truly a more heat-friendly option than the LBD. However, as far as style goes, a white dress has just as much star power as the LBD.
White celebrates your curves and 'imperfections'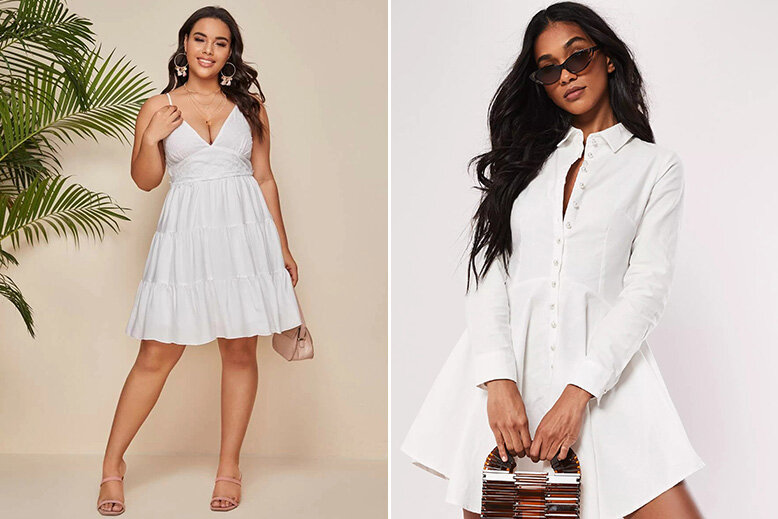 As the saying goes, "White reveals, black conceals." One of the LBD's most celebrated features is its ability to make its wearer appear 'smaller' or 'slimmer'. To this, I say that we ought to fixate less on concealing what we are conditioned to perceive as 'unsightly' or 'unflattering', and instead, embrace our beautiful bodies as they are. Body positivity rules!

The verdict

I won't judge you if you opt not to wear white clothing; it can be difficult to maintain, and for messy eaters and busy parents with young children, wearing white is simply not practical and is too 'high-maintenance' for everyday wear.
But call me hopeful or foolish even, however, donning a white frock makes me feel happier and a little more confident compared to wearing a black dress — and feeling good in what I wear matters more to me than anything else.
Are you Team White Dress or Team LBD?
(Cover photo from: @gracemyu)
Next, let our Clozette community show you five stylish ways to rock a white-hot ensemble.