There's a certain kind of confidence drawn from knowing you don't only look good. You also smell good – and there's absolutely no question that we love the feeling of freshness all day. Sometimes, though, perfume doesn't quite cut it.

There are ways to make the smell of perfume last longer on the skin, but wouldn't it be nice not having to go through the hassle of the extra steps? Imagine slipping on a dress with a scent that doesn't fade. Well, now you don't just have to imagine it with the Downy Parfum collection. Here are just some of the reasons why you must use this product on your clothes.
It's gentle on your clothes – but it's not just a softener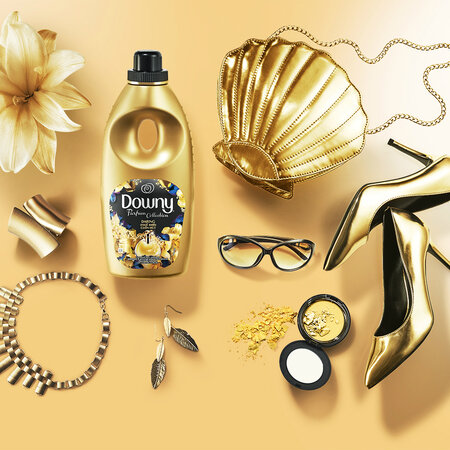 We all want to be spared from the horror of having our favourite pieces of clothing getting ruined. Downy's formula makes sure that your clothes are protected from wear without being harsh to them.
While it can definitely make your clothes feel soft, it does more than that. Since it's a conditioner, it not only softens. It also conditions the fabric to prevent its colour from fading, pilling and stretching.
There's a scent for every style and personality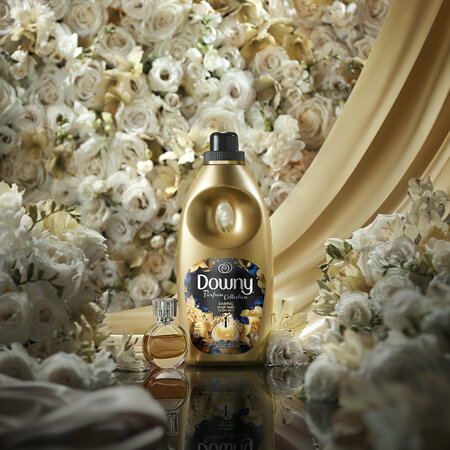 Whether you're a lady who wants her style to speak for herself or a woman who's not afraid to share her thoughts, there's a sensorial pick for you. The collection features a variety of exhilarating scents that caters to different styles and personalities.
Inspired by the aroma of a traditional oriental delicatessen, Mystique is perfect for those who want to exude a bit of mystery. Let out your alluring side with the help of the floral and red fruit scent of Passion. Exude a loving vibe with the fruity and musky notes of Romance. Share the apple scented delight of Fusion with your partner. Created for the captivating modern woman, Downy's newest scent, Daring, was created with the floral bouquet of peach and vanilla.



The scent never fades
The new collection boasts an upgraded formula containing the highest intensity of premium perfume oils, as well as the best dual Perfume Capsules technology out of all Downy products. You know what this means. The scent lasts longer and gets released gradually with every move you make – making sure you look, feel and smell fresh throughout the day.
We dared five women to try their Downy Daring – the latest Downy Parfum addition that encapsulates their undaunted personalities – and here's what they have to say.
Charis Ow
"What's better than an OOTD being on point? It is when it SMELLS on point too! I'm loving how Downy Daring keeps me vibrant and confident all day long!"
Aina Natasha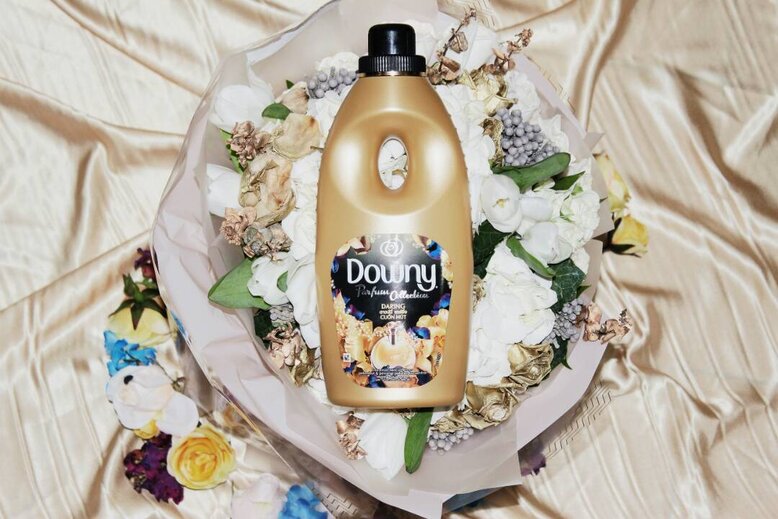 "I've just started using the new Downy Daring that lasts longer than expensive fine fragrances. Now you can literally save a lot on perfumes by using Downy Daring. It comes in a classy packaging, which is such a plus factor."
Melissa Thng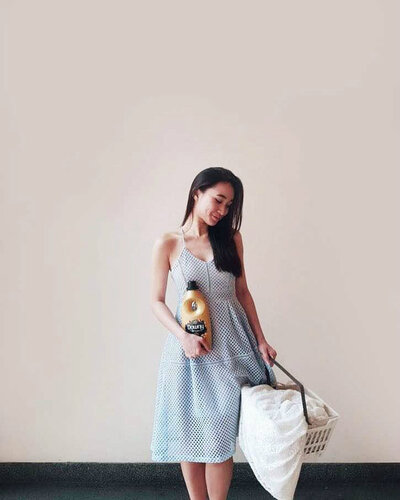 "Tips to a more confident and attractive you: 1) Smell nice. (I'm serious!) You will not rock an interview or meet new people if you smell like a fish market. Scent plays a big role in making a good first impression. The new Downy Daring scent smells really nice; give it a try. It also lasts longer than expensive fragrances. 2) Be brave. Push yourself to try new things everyday because adventure doesn't just come to you while you're sitting on your couch. You have to dare yourself to chase your dreams."



Jxhia Wong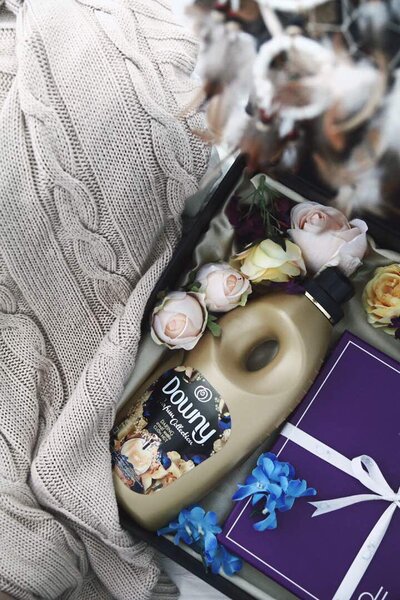 "Loving the smell of fresh laundry, especially when it lasts longer than expensive perfumes."
Marisa Soraya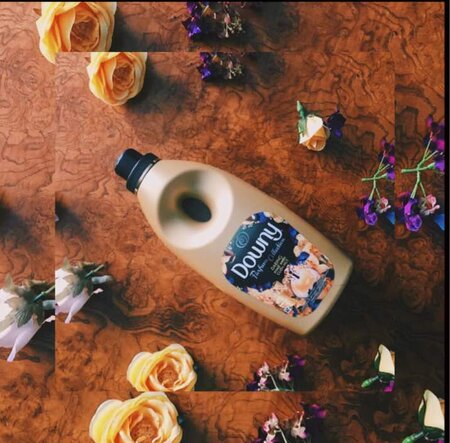 "Take over the world in confidence and style by using Downy's latest Parfum collection. Flower power vibes going on up in here!"

Pauline Tan Lishin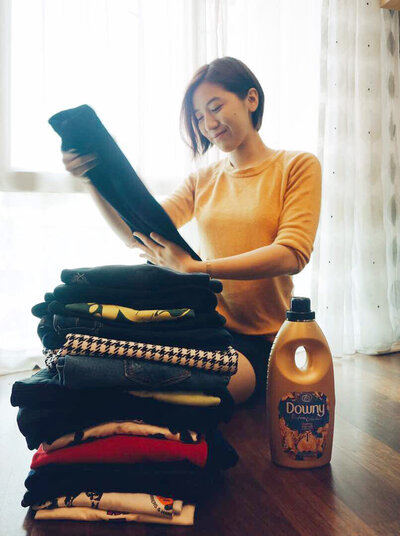 "[The] new Downy Daring lasts longer than expensive fine fragrances, so my clothes can now smell like flowers all day!"
Learn more about the Downy Parfum Collection here.