In a way, the beauty products we buy are a form of personal investment. We put our money on beauty products sold by reputable brands and hope that they deliver their promise. More often than not, a good beauty product also comes with a hefty price tag. If it's the price to pay for to achieve that blemish-free skin, then it should be okay, right? But what if they're really expensive? Well, here are just five of the most expensive beauty products in the market right now. Are these worth your hard-earned money?


Guerlain Orchidee Imperiale Longevity Concentrate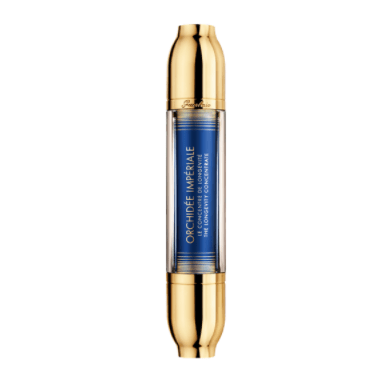 SGD729 (Photo from: guerlain.com)
Guerlain describes this product as "an exceptional replenishing energy charger." It's a concentrated serum that's supposed to fade signs of aging day by day. Its claim is the same as almost every anti-aging product there is, but if this truly works, this can be the closest thing that we have to a beauty time machine right now.
La Prairie Platinum Rare Cellular Cream
SGD1,299 (Photo from: laprairieswitzerland.com)
For a skincare junkie, quality face creams can justify their cost because of their superior moisturising properties that produce visible results. This rich cream from La Prairie uses platinum peptides to lock skin moisture and reduce signs of aging. For a facial cream that will set you back a thousand dollars, we sure hope it produces magical results.