Makeup, or anything beauty-related for that matter, isn't always taken seriously. Even though formulating cosmetics takes skill, dedication and loads of research, the field is still stereotyped as a shallow and frivolous endeavour and enthusiasts are — more often than not — dismissed as ditzy. But the truth is very far from fiction.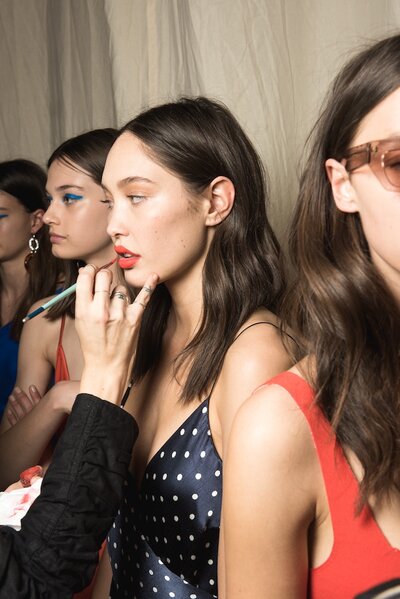 The billion-dollar beauty industry is worth more than its monetary value. Like fashion, furniture and even food, the rich history of makeup says a lot about how our ideals as a society has evolved through the years. In certain time periods, it was forbidden and considered scandalous, but at some point, it became a sign of luxury. We've had hot debates over makeup. Is it oppressive or empowering? Can it be considered art? To these questions, we may never have a definite answer but one thing is for sure: makeup is meaningful.
Enter the Makeup Museum. Founded to celebrate the 10,000-year history of makeup, this exhibition will be opening its doors next year. "Spanning from the Egyptians with the coal eyeliner that they used to kabuki and geisha makeup in Japan, all the way to drag makeup and the influence that it has today in pop culture, there is so much that the Makeup Museum wants and has to explore," Makeup Museum Executive Doreen Bloch says in a promotional video.
Needless to say, we are very thrilled about the opening of this beauty-centric museum. Especially since new discoveries have been unearthed lately like the face cream from Ancient Rome in an excavation in London. Isn't it exciting to know how the ingredients used back then are similar and different from what we use today? If you're just as excited as we are, keep reading to know more about the Makeup Museum.
Where is it?
As a travelling exhibition, the Makeup Museum will have different rotating pop-up locations in major cities around the globe. Their debut will be in Manhattan, New York City in May 2020. It will be there for six months before it opens on another site. However, the good news is, there are also plans to put up a permanent space. The ticket prices vary from USD25 to 40 depending on the time and date (whether it's a weekend or a holiday) and the activity inclusions (which can involve makeup masterclasses and other services).
What to expect?
Entitled The Pink Jungle, their first exhibition will showcase artefacts from the 1950s. "When I think of a decade packed with icons, I think of the 1950s," says Caitlin Collins, Content Director of Makeup Museum. So what's with the name? It's a callback from a cover story done by the Time Magazine in 1958 where the publication called the industry a 'Pink Jungle' because of the fierce rivalries and competition between rising makeup brands (namely Estée Lauder, Max Factor, Elizabeth Arden and more).
"The reason why the 1950s is so interesting is that it's really the birth of the modern makeup industry," Bloch says. Visitors can expect to see items that once belonged on vanity tables of Hollywood icons like Marilyn Monroe and Greta Garbo. There will also be interactive spaces where guests can immerse themselves in the era's beauty trends.
How to support?
Aside from adding it to your itinerary, you can also sponsor the museum. Another way to support them is by donating or loaning cosmetics and other beauty memorabilia of historical significance if you happen to own one. A GoFundMe page is also live for those who want to contribute.