As beauty enthusiasts, it's no secret that we love watching beauty tutorials on YouTube. Some of us may have even learned the basics of makeup through watching tutorials. So it's safe to say that we take our watching habit seriously. We love it when people give out great tips, but we also love it when the video's easy to watch.

We're delighted to report that one of our Clozette Ambassadors, Gen-zel Habab, struck two of our criteria at the same time with her Wonder Woman-inspired look. Not only did she look amazing — she absolutely nailed it! — she also gave out a few tips we'll definitely start incorporating into our routines now.


For long-lasting contour
Gen-zel's inspiration for the look, Gal Gadot, has chiselled features. So it's natural to want to achieve those, too. And what better way to do that than by contouring? But Gen-zel gave us a nugget of advice we'll now start using. Instead of just using powder contour, use cream as a base first to make it more long-lasting.

For a natural-looking glow
Creams are great for creating natural-looking looks. Bust out your favourite highlighter and give yourself that coveted lit-from-within glow. P.S. Check out these
Beauty Panel-Approved highlighters
for recommendations!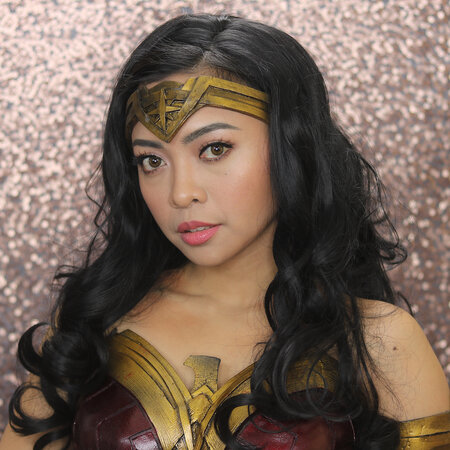 For deep-set-looking eyes
If you don't have naturally deep-set eyes, use makeup to create the illusion that you do. Gen-zel's tip is to use a pencil brush and a dark brown shade of eyeshadow on the outer v of your eyes and blend it to your crease.
Liked this look and the tips? Share your recreations with our Community.