Althea
is a beauty online website that allows its users to directly ship K-beauty products from Korea to the customers' doorsteps. Recently, they updated some of their website features, making it easier to shop and check-out. They also made it mobile-friendly too!
Now if you're excited to get your hands on your favourite K-beauty products, browse through our simple guide on how to maximize your Althea shopping experience!
--------------------------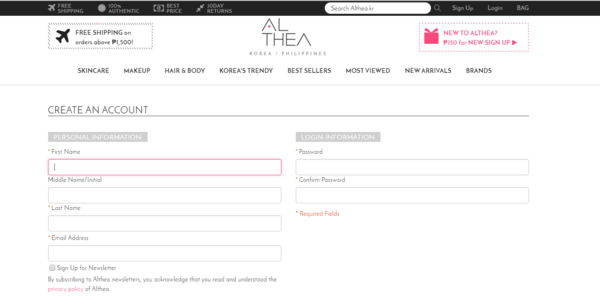 Just fill up the form with your e-mail address and preferred password and you're good to go! Having an account allows you to setup a default shipping and billing address, making it easier and smoother to shop for your future purchases. You can also login or sign up using you personal Facebook account.
Add products to your cart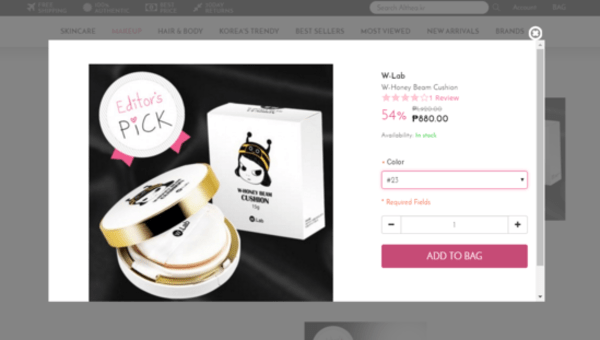 Here's the fun part! Shop, shop, shop! Althea currently has 50 brands available and is expanding daily. Each product is picked by a team of qualified beauty professionals and includes many of the latest brands that are only available in Korea.
Fill in your shipping details and checkout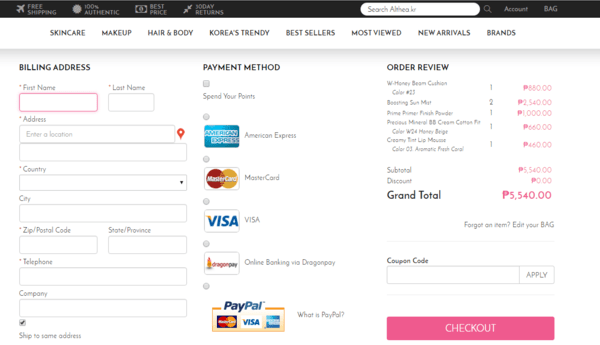 If you haven't filled in your shipping and billing address upon signing up, you can do so as you checkout your purchases. Make sure you review all of the products in your cart before proceeding. You can pay using American Express, MasterCard, Visa; or via online banking on Dragonpay or PayPal. Althea is also working on launching the option of Cash-On-Delivery (COD) soon--so look out for that!
Sit back and relax as you wait for your Althea box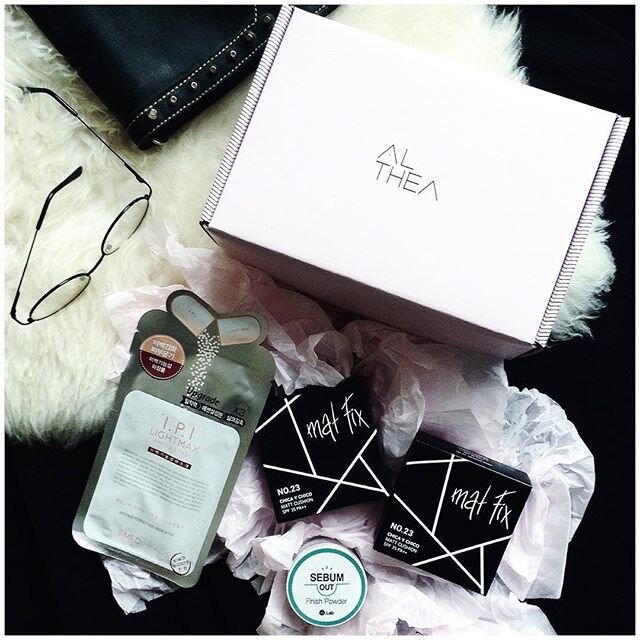 You only have to wait 10-15 days for your Althea box. Althea guarantees the authenticity in their products, best price offers, a 30-day unconditional refund, and free international shipping (for orders above PHP 1,500/RM150/SGD$50).
--------------------------
For a limited time, Althea gives free credits if you sign up now (PHP 150 for Philippines, RM 15 for Malaysia, and SGD $10 for Singapore).