For bespectacled people, choosing an optical frame is much like curating your wardrobe. It has to be stylish, functional and fit with every aspect of your personality. Now, that may sound like a bit of an exaggeration, but we're telling you, it's not. As your second pair of eyes, it becomes a signature accessory that gets associated with your overall external impact. So if you're looking to swap out your old pair for something new, we listed down the perfect options that'll match your personality through and through.
For the prim and practical
Tiffany & Co. TF 2173F 8134, price unavailable
Always prompt, on-point and goal-oriented, you don't have time to fuss over the little things — same with your specs. You prefer to go for classic frames that mix elements like acrylics and metals as they have a more versatile vibe that goes well with most, if not all, occasions and situations. Such a combination, delivered in a retro oversized design, makes it a perfect fit for going casual or if you mean business.
For the rebel at heart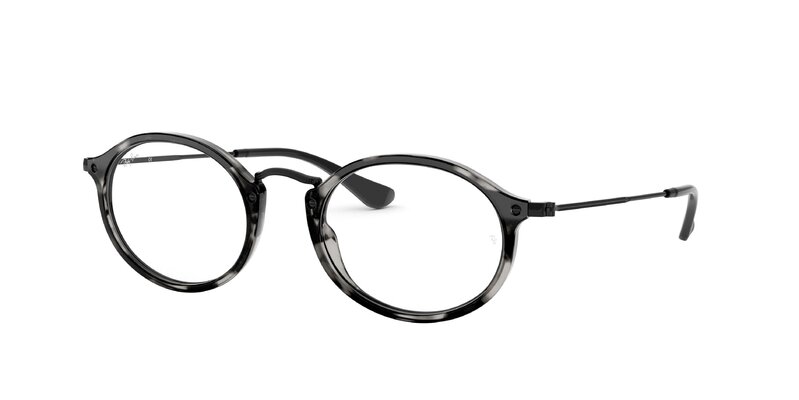 Ray-ban RX2547V 5833, price unavailable
You are not a massive fan of trends and this exact trait leads you to pick edgier — and sometimes eccentric —pieces that translate to your choice of eyewear. Black is the most obvious colour of choice because it is simple, refined and practical, but you choose one with accents that play with the illusion of almost something hand-drawn, a design that looks like it's straight from a comic book. The round lenses also give you a pop-culture attachment and iconic appeal, considering that it is the shape of choice of famous figures such as John Lennon, Steve Jobs, and if we're crossing to fictional universes, Harry Potter.
For the laid-back busy bee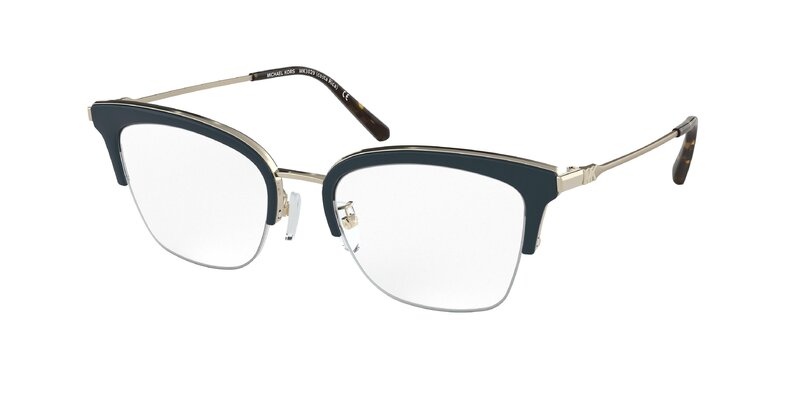 Michael Kors 0MK3029, price unavailable
Do people find it odd that even under pressure you're still calm and collected? Ever considered yourself an old soul who's always relaxed and not easily swayed by stressful factors? If you're level-headed and laid-back despite being a busy bee, a classic eyewear style like the browline frame is the perfect match for you. The design, which was inspired by the trends of the '50s and the '60s, has a distinct appeal that makes enough of a statement even without the frills and boldness, just like your outstanding and interestingly calm personality.
For the sweet and sentimental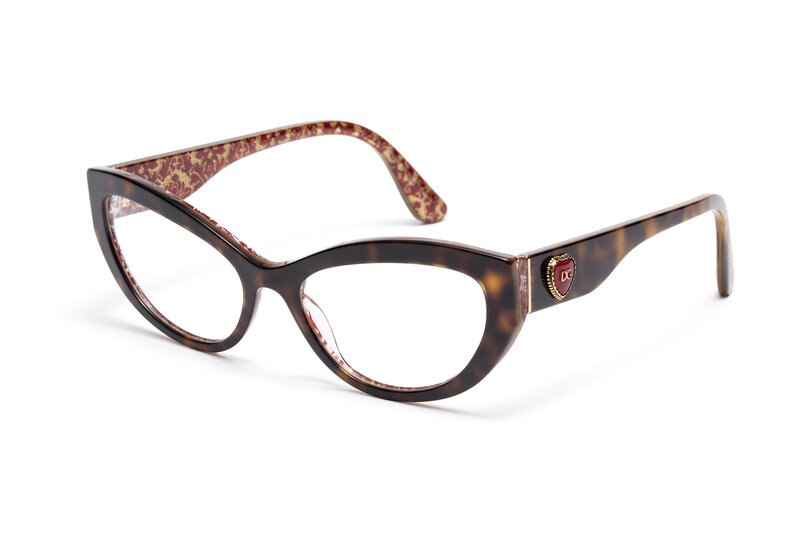 Dolce & Gabanna Cuore Sacro DG3306 3205, price unavailable
Creative, inspired and a bit of a romantic, you are not the type to shy away from your emotions and you are always big on self-expression. This is why horn-rimmed glasses combined with a baroque-inspired design appeals to your aesthetic. It mixes playfulness with a vintage appearance, reminding you of flared skirts, polka dots and puffed sleeves that most likely inspire your modern-day wardrobe.
For the chameleon
Prada PR 58VV 332, price unavailable
A lot of people think that there are only two kinds of people: the ones who liven up a party and the ones who merely observe at the sidelines. But you prove them wrong. You're a social chameleon who can blend well and get along with many types of people because of your friendly and adaptable personality. So for your choice of specs, you always go for the one that can camouflage the way you can, narrowing your choices to either something rimless or one that is slim, metallic and neutral — both befitting a variety of social occasions and situations. Still, while you blend in with the crowd, you show that you're not a bore by opting for something that makes for a great conversation starter, thus the choice of enamel, acrylic or painted elements added to your simple frame choice. It makes the piece versatile and not overwhelming, but still eye-catching and engaging, much like its wearer.
For the adventurer
OAKLEY Chamber with satin grey smoke front and gunmetal temple neon and orange icon celeste sock, price unavailable
Hiking, surfing, kayaking — you're the type who never runs out of activities to try and immerse yourself in. This is why you're all for an eyewear that can keep up with your active lifestyle. With this, rectangle frames with wraparound grips and a rubberised texture are the best choice because they mimic the style of sportswear goggles. Still, with its simplified design, it fits right with a more casual look if you're following your usual 9 to 5 schedule.
Next, find your handbag match as set by your guiding stars.