What do Marilyn Monroe's beauty mark, Victoria Beckham's pout and Karl Lagerfeld's ponytail and shades have in common? If you're thinking "signature", you're absolutely right. The trio of celebrated style icons have each created a signature look that's become synonymous with their names the way red soles are redolent of Louboutins and the letter "i" of Apple. When you're known and remembered by your "signature", whatever it may be, you know you've successfully branded it like Beckham.
If you're still searching for it, though, there's a simple but extremely effective way of making a lasting impression: identify a signature scent that's representative of you and your personality — your olfactory thumb print, if you will. And what really makes your signature scent a powerful branding tool is that you don't even have to be present to be remembered — you are wherever your perfume is!
To guide you to your signature scent, we've gleaned a few useful tips from the experts, and rounded up a selection of perfumes to match the following personality traits.
--------------------------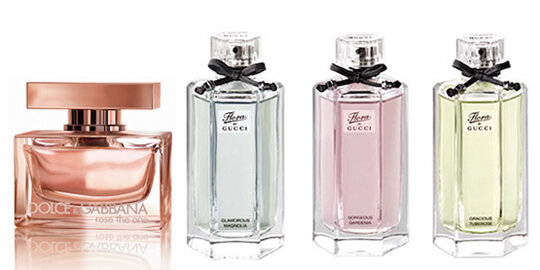 The obvious choice would be something from the floral family of fragrances. Why? Floral fragrances tend to be lighter, for one, as the key character of a floral fragrance lies in the heart notes. They are elegant, romantic and have, by far, been the most popular choice for the feminine woman.
Recommended:
Dolce&Gabbana Rose The One and the Gucci Flora Garden Collection.
If You're Sporty And Adventurous …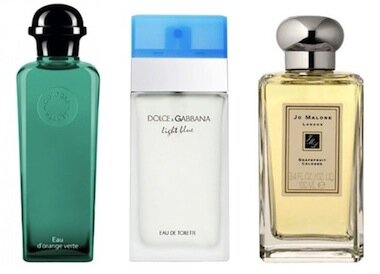 Go for a citrus-y or floral fruity scent. These categories of fragrances are top-note heavy — they give a vibrant first impression, which is befitting of someone who is vivacious and outgoing.
Recommended:
Hermes Eau D'Orange Verte, Dolce&Gabbana Light Blue and Jo Malone Grapefruit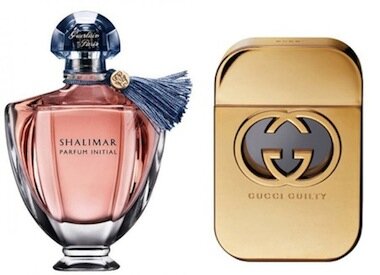 Oriental-themed scents are most suitable for you. They're rich, heady and very sensual — best worn with an alluring Hervé Léger dress and a pair of strappy Choos. Oriental is sexy mainly because they're typically made with the most exotic of ingredients such as incense, sandalwood and patchouli, along with spicy notes like cinnamon and vanilla as well as intoxicating florals like geranium and lilac.
Recommended:
Guerlain Shalimar and Gucci Guilty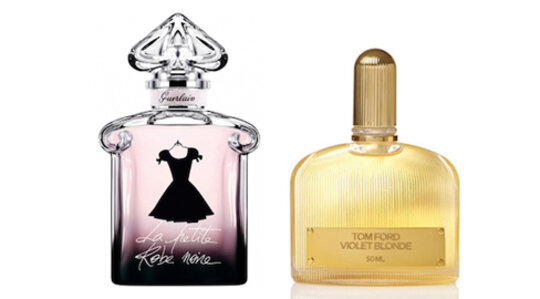 Up your glam game and make it your signature in a woody or musky floral fragrance that is all about depth, sophistication and complexity. Like you, such a scent has the ability to enchant everyone around you ever so effortlessly.
Recommended:
Guerlain La Petite Robe Noire and Tom Ford Violet Blonde
Shopping Tips From The Experts:
1. Everyone has a unique skin odour, which means the same perfume can smell good on your friend but may not necessarily work on you.
2. Before you go shopping, make a mental note of brands you identify with and zero in on them in store.
3. Try no more than five fragrances on paper strips so you (well, your nose) won't get overwhelmed. And no, coffee beans don't help when testing fragrances — it's a myth!
4. Keep the strips for an hour to allow the scents to fully evolve, and then decide if you still like it.
5. Pick two of your favourite and test them out on your skin for a whiff of how it'd actually smell on you.
--------------------------