Want to keep looking younger for longer? One word: collagen. We know you hear this elusive word getting thrown around in the beauty world a lot, but it really is the million-dollar answer to your anti-ageing question. After all, collagen comprises approximately 70% of your skin (and 30% of your total body protein). It is the building block of your skin's vitality and health. It is what makes your skin firm, plump, wrinkle-free and essentially youthful-looking.
Now, here's your next million-dollar question: when and how to start your collagen journey? To help you understand your skin better, watch the video above as we follow beauty influencer, Leanne Ho, on her collagen journey.
In your 20's: Prevention
A basic skincare routine should have been established by the time you hit 20. Your mid-twenties, however, is when your collagen levels are diminished at a rate of 1.5% a year. You see, the amount of collagen decreases as we age. This is also the time when your lifestyle takes its toll on your body and skin. Think work stress, late nights and all the travelling you're doing.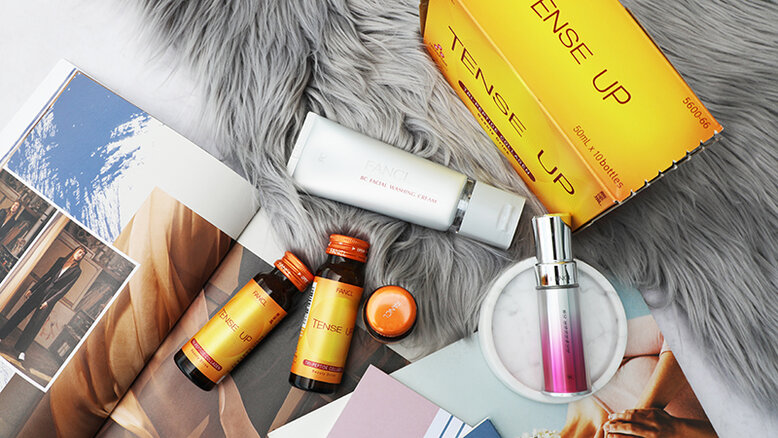 (From left to right) FANCL Tense Up Collagen Drink; FANCL BC Facial Washing Cream; FANCL BC Essence Collagen Renewal


At this stage, damage prevention is the way to go. So on top of your FANCL BC Facial Washing Cream – a creamy, deep cleanser that leaves the skin clean and hydrated – upgrade your skincare arsenal with the FANCL BC Essence Collagen Renewal. Powered by patented ingredients Silybin Marianum Fruit Extract (in all BC series' products) and HTC Collagen, this essence works to replace aged collagen with new collagen while stimulating regeneration.
Now that you've got your 'outside in' sorted out, don't forget to treat yourself from inside out too. The FANCL Tense Up Collagen Drink replenishes the collagen in your body on the daily; the same way milk replenishes calcium for stronger bones. Developed using the patented "Tri-Peptide" Collagen, its small molecules absorb into the skin quickly and easily to boost collagen synthesis four times more than normal collagen. We're calling it our shot of collagen-on-the-go.