Want to keep looking younger for longer? One word: collagen. We know you hear this elusive word getting thrown around in the beauty world a lot, but it really is the million-dollar answer to your anti-ageing question. After all, collagen comprises approximately 70% of your skin (and 30% of your total body protein). It is the building block of your skin's vitality and health. It is what makes your skin firm, plump, wrinkle-free and essentially youthful-looking.
Now, here's your next million-dollar question: when and how to start your collagen journey? To help you understand your skin better, watch the video above as we follow beauty influencer, Leanne Ho, on her collagen journey.
In your 20's: Prevention
A basic skincare routine should have been established by the time you hit 20. Your mid-twenties, however, is when your collagen levels are diminished at a rate of 1.5% a year. You see, the amount of collagen decreases as we age. This is also the time when your lifestyle takes its toll on your body and skin. Think work stress, late nights and all the travelling you're doing.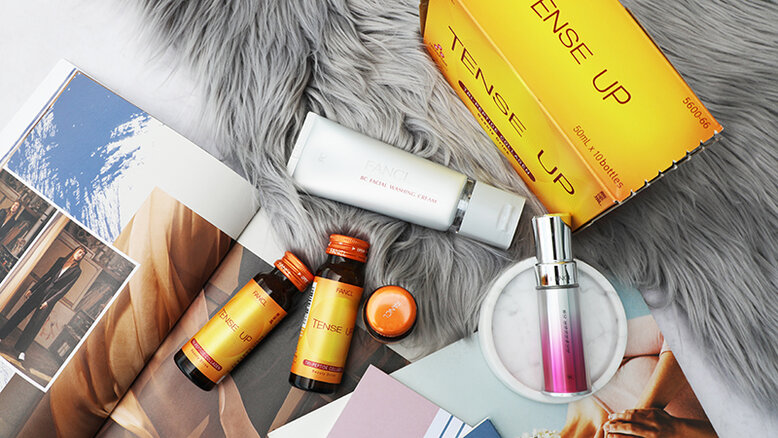 (From left to right) FANCL Tense Up Collagen Drink; FANCL BC Facial Washing Cream; FANCL BC Essence Collagen Renewal


At this stage, damage prevention is the way to go. So on top of your FANCL BC Facial Washing Cream – a creamy, deep cleanser that leaves the skin clean and hydrated – upgrade your skincare arsenal with the FANCL BC Essence Collagen Renewal. Powered by patented ingredients Silybin Marianum Fruit Extract (in all BC series' products) and HTC Collagen, this essence works to replace aged collagen with new collagen while stimulating regeneration.
Now that you've got your 'outside in' sorted out, don't forget to treat yourself from inside out too. The FANCL Tense Up Collagen Drink replenishes the collagen in your body on the daily; the same way milk replenishes calcium for stronger bones. Developed using the patented "Tri-Peptide" Collagen, its small molecules absorb into the skin quickly and easily to boost collagen synthesis four times more than normal collagen. We're calling it our shot of collagen-on-the-go.
In your 30's: Enhancing
In your thirties, collagen production drops even further and you'll start to experience dehydrated skin and more traces of expression lines. As you embrace your new family (hello marriage, and hello motherhood!), your skin matures and so should the rest of your skincare products. It's now or never – time to focus on your night skincare routine.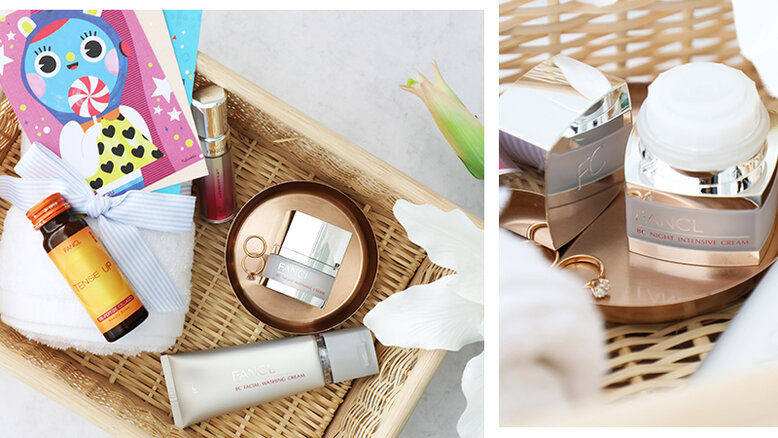 (Right) FANCL BC Night Intensive Cream


While you sleep, your skin naturally rests and repairs itself. As your skin cells go into regeneration mode at night, it absorbs more moisture. So reach out for your FANCL BC Night Intensive Cream. This night repair cream is fortified with an advanced formulation of Collagen Activating Actives and Nourishing Moisture Complex to stimulate cell renewal power for a well rested, glowing complexion every day. Now, this is what they call a true-blue beauty sleep!
Remember: you should be choosing skincare products that are free from preservatives that can aggravate skin cells and potentially cause premature ageing. FANCL, for instance, utilises its pharmaceutical-grade sterile facility and cutting-edge processes to ensure that all its products are preservative-free.
In your 40's: Maintenance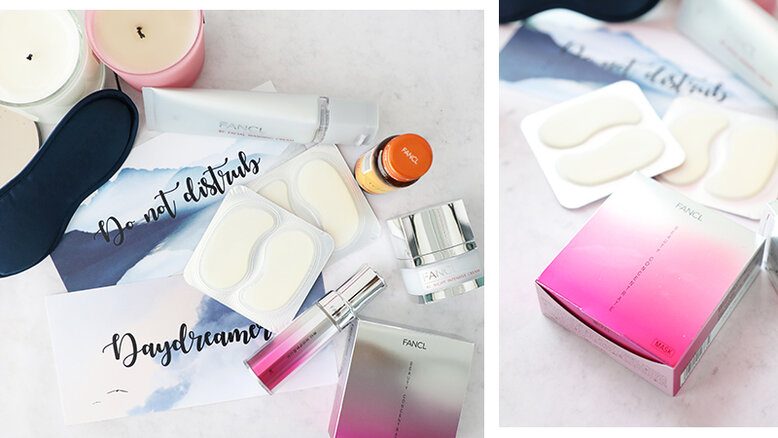 (Right) FANCL Beauty Concentrate Eye Mask


By your forties, collagen is depleting faster than it is producing. Zoom into targeted treatments – especially around the eyes. Go ahead, indulge your tired and dry eye area with the FANCL Beauty Concentrate Eye Mask. Its gel mask gently hugs the delicate eye contours to deliver an active concentration of its Moist and Lift formula that stimulates collagen production to smoothen fine lines and brighten skin.
FANCL's holistic collagen-boosting cocktail of inner and outer care is your time machine to youthful skin that is resilient, firm and supple. Talk about an anti-aging skin saviour.
It's never too late to start your collagen journey! To begin, redeem a complimentary bottle of Tense Up here now.
FANCL Store Locations:
Isetan Scotts Level 1, Tel: 6871 1521
Robinsons Raffles City Level 1, Tel: 6871 1522
Suntec City, West Wing #01-K1, Tel: 6871 1523
Vivocity, #01-K1/K2, Tel: 6871 1525
[email protected], #01-19, Tel: 6871 1526
Bugis Junction, #02-21, Tel: 6871 1527
Westgate, #02-23A