We all want skin that's free from acne, and so we seek different treatments and solutions. The most common solution we look for is over-the-counter acne treatments. Some work while others don't. One of the key things to take note on your journey to being acne-free is the ingredients embedded in the product.
You'll find that most acne treatment products use ingredients such as benzoyl peroxide and salicylic acid that can be quite effective. But using products with those ingredients for long periods of time can cause dryness, itchiness or even peeling of the skin.
Sure, it's easy to just shrug it off and think of dealing with the side effects later, but wouldn't it be nice to use something that fights acne-causing bacteria right off the bat — without any undesirable side effects?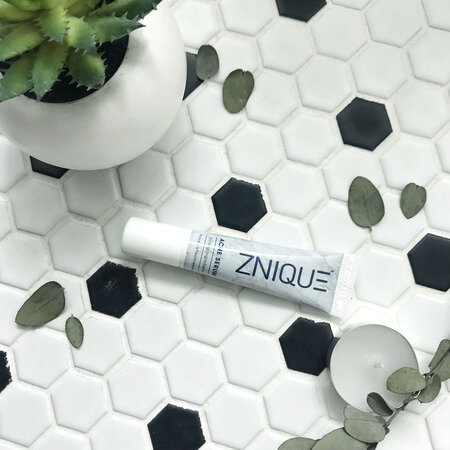 That's exactly what ZNIQUE Acne Serum provides, and why we think it is essential in your beauty fix-it kit. It's a one-step treatment made from natural ingredients that help to clear up your acne — no matter what skin type — and keep it at bay for good. It calms and treats the inflamed skin by targeting acne-causing bacteria. Plus, its gentle formulation eliminates any possible side effects.

While there is no instant way to treat acne, the natural actives in this acne serum work in a triple-action mode to calm inflammation, soothe irritated skin and reduce redness; providing almost immediate relief to pain or discomfort caused by acne. What's even better? It has been clinically proven to reduce the growth of acne-causing bacteria in just two hours! After using this dermatologically tested product for two to seven days, you'll notice that your skin is closer to what you hope for — clear, smooth and acne-free.


Ready to be acne-free? Get your ZNIQUE Acne Serum here.