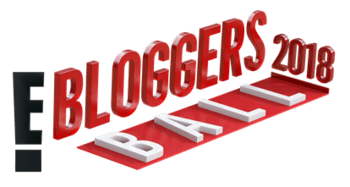 NATALIE GEE
@NATALIEJGEE
Natalie Gee is a multi-award-winning Creative Director at NBCUniversal International Networks Asia. Appointed in May 2008 and based in Singapore, Natalie is responsible for driving creativity and brand integrity, as well as strengthening the presence of NBCUniversal's channel brands – DIVA, E!, Syfy and Universal Channel – with consumers, affiliates and advertisers in Asia.

Also, as Head of Production, Natalie spearheads all aspects of content creation and on-air promotions. This includes the portfolio's local production initiatives, from long form specials, original series and short form content. She also oversees creative direction for all off-air marketing efforts and leads a team of producers and designers.

Natalie has more than 25 years of international broadcast and media experience, including roles at AETN All Asia Networks, The Walt Disney Company, Australia's Network Ten and Admedia, as well as UK's GMTV and Reuters News Agency. She has garnered numerous prestigious awards including 15 Gold Promax awards from the US, Asia and Australia.
ANTON DIAZ
@OURAWESOMEPLANET
When it comes to food and travel, few could compare to the expertise of Anton Diaz and OurAwesomePlanet.com. Founded in 2005 with the aim of promoting the "Food and Travel Secrets in the Philippines" and inspire Filipinos that living in the Philippines is truly awesome, OurAwesomePlanet remains as one of the Top 50 Blogs in the World.

Anton is also an entrepreneur and was recognized with the Go Negosyo's Inspiring Young Filipino Entrepreneur Award in 2010. In 2015, Anton Diaz received the first Tourism Star Award for media by the Department of Tourism for his valuable contribution in promoting Philippine cuisine and destinations through his blog.
ABE OLANDRES
@ABEOLANDRES
Abe is the Founder and Editor in chief of Yugatech, the Philippine's top technology website. He is also the Country Manager of NuffNang Philippines, Founder and President of plogHost, Co-founder of YugaDeals, Co-host of Geeky Nights and Team Tech Squad.

His influence, however, extends beyond tech industry as he is regarded as one of the pioneers of the local blogging community. As country manager of Nuffnang Philippines, Abe leads by example, cultivating a culture of camaraderie, respect and professionalism among bloggers
VINCE FLORES
@VINCEARIE
Vince Flores is ZALORA Philippines' Head of Public Relations and Social Marketing and ZALORA Group's Regional Influencer Marketing Manager.

Vince began his career in fashion when he interned in Preview Magazine where he learned the ropes and worked behind the bylines for the country's leading fashion magazine. Right after University, he took an offer in Singapore where he worked in retail for a London based boutique as a Sales and Merchandising Executive. Manila fashion seems to have a calling, that's why Vince flew back and took on different roles and hats with Marc by Marc Jacobs under Store Specialists Inc, Flique Magazine and for a brief time, worked as a Fashion Stylist to celebrities like Divine Lee, Lucy Torres-Gomez and Markki Stroem, to name a few.

With his background in Fashion and Retail, it seemed a perfect marriage when Vince joined ZALORA in 2013. His exponential growth and contribution in the company was then recognized by ZALORA Group in 2018 to strategically manage the growing channel of Influencer Marketing for other ventures in Singapore, Indonesia, Malaysia, Hong Kong and Taiwan.
JANINA VELA
@JANINAVELA
Janina Vela represents everything that is good about the millennial spirit. At 18 years old, her achievements both as a YouTuber, social media personality, host, and singer is almost unbelievable for a girl her age.

As last year's Fashion Icon of the Year, Janina joins the judges council to further inspire her peers to create meaningful content for their followers and continue to be a positive influence to her generation.
EVER BILENA
@EVERBILENAOFFICIAL
The #1 local color cosmetics brand in the Philippines
LAUREEN UY
@LAUREENMUY
Laureen Uy is a fashion and travel blogger from the Philippines and has landed numerous ambassadorships including Heineken, Adidas, Sony, Hershey's, Netflix and WeChat to name a few. In 2015, she collaborated with Stradmore, a Filipino stationery company for which she designed the "Be the Best You" school planner.

She has worked with established labels like Sephora, Charriol, Calvin Klein, Rayban, Marc Jacobs, Furla, L'Oreal, Moschino, and fast fashion brands such as Mango, Topshop, Guess, Uniqlo, and a lot more. She has also collaborated with luxury online retailers LuisaViaRoma, Avenue 32, and Shop Bop.

She received the Top Fashion Influencer award at the Influence Asia Awards in 2015 and is currently an ambassador of Digital Fashion Week Singapore and Bangkok.
CAMILLE CO
@ITSCAMILLECO
Camille is always a fashion designer, sometimes a model and occasionally a stylist. Always inclined to the world of fashion, Camille went straight to fashion design after graduating with honors with a degree in BS Management from the Ateneo De Manila University last 2009. She started her own label, Coexist, a clothing line that caters to the young and fashion savvy women of today–becoming one of the most promising young designers in the country, recognized by the Philippine's top fashion magazines like Metro, Mega and Preview with the latter even including Camille in its annual 10 Designers to Watch For list in 2010.

Come April 2011, Camille decided to expand her horizons and give blogging a try. "Try" being the operative word. So far, so good! Since then, her blog has been selected as a finalist for the Best Fashion Blog category at the 2011 Nuffnang Asia-Pacific Blog Awards only a few months into blogging, ranked as #25 on Signature 9's 99 Most Influential Fashion and Beauty Blogs, published on TeenVogue.com's Blogger of the Moment, included in LuckyMag.com's 13 Favorite Fashion Blogs Around The World and feautured on Lookbook.nu's Beyond The Hype among others.
KRYZ UY
@KRYZ_UY
Kryz Uy is a Life + Style + Travel blogger that records her daily sartorial adventures, beauty discoveries, inspirations and interesting chronicles.

Kryz graduated with honors from the Ateneo de Manila University, where she took up Bachelor of Science in Management major in Communications Technology Management, minor in Enterprise Development. She has also studied Luxury Brand Management in Mod'Art International, Paris; Fashion Design at the School of Fashion and the Arts, Manila; Basic French at Alliance Francaise, Manila; and Ballet at Balletcenter, Cebu. She has contributed for various publications including Candy, Preview, Philippine Daily Inquirer, Mega, Lifestyle Asia, Meg, Chalk and many more. She has also been featured in numerous glossies all over the globe and is currently ranked among the top bloggers in the Philippines.

Kryz has authored the best selling book "Behind The Blog" where she inspires other modern girls with goals to embrace their quirks and rough edges along the way by sharing her struggles and candid moments. Currently, she resides in Cebu City and travels around the world to meet new people and gain new experiences.