The Free Spirit
If the corners of your lips are upturned and closed, you're most likely someone who possesses a free spirit. You see things through rose-tinted glasses and are always looking on the bright side of things. Since you love your independence, you take things at your own pace and love to decide on matters on your own time. Dress up your pout with colours that exude an easy and breezy vibe just like your personality, such as Lush Blush and Pink Mink, on your next carefree adventure out of the city.
The Hardworker
A quiet force who gets the job done — that's what best describes people with cut off and open lip corners. You're the type to follow other people's leads than carving a path of your own, but you know that your days of quietness will not be for long. You are highly adaptable to change, and you are prepared to dive in and take charge. Show your quiet but arresting personality at the office with the colours, Tease Out and Epic.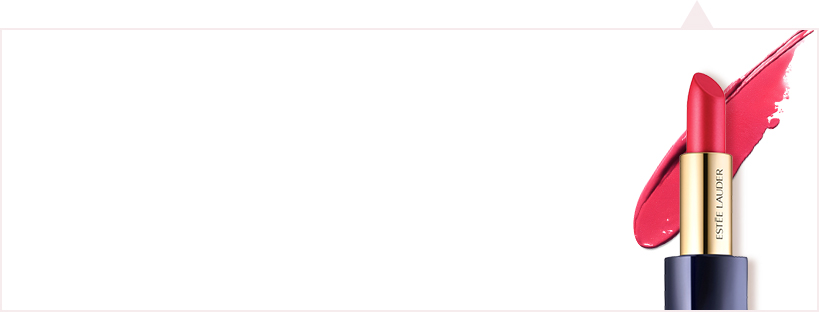 The Peacemaker
Is your Cupid's bow pronounced? Then you must be calm and collected. People with this type of lip shape are team players, relatable and levelheaded in any type of environment. You are often the middle person when it comes to negotiations because of your personality. You try to be fair at all times and see things in all angles. The best part of all? You can make any person you meet feel special. For brunch dates with your clique, colour your pout with Wild Lotus and Stung.
The Sassy Girl
You're incredibly open to help others, but you want to be left with your own reins. After all, you're just not one to take orders. You'd rather be given a task and left to work on it the way you know best, and for good measure – because you get the job done and you do so on time. Show the world how feisty your personality is with lip colours that are just as intense. For a sassy pout that befits your personality, swipe on Pulp or Poppy Shock before you head out for drinks at the local bar tonight.
The Girl Boss
For the ones with rectangular or square shaped lips, you are in control of your life. You have your own beliefs and you will fight to uphold them. You are wise and a natural born leader, and friends and family never hesitate to reach out to you for words of guidance and clarity. Perfect for your personality and in the boardroom are powerful
shades such Power Pout and Impactful.
The People Person
If you have triangular shape lips, you're a people person through and through – but you're not one to claim glory for work done. Your fighting spirit cannot be matched, and you work hard to achieve your goals. More than that, you have the heart to hone others' skills and fortify their strengths so they can achieve their goals as well. Perfect for meeting people at the upcoming social event, the colours Hyper Plush and Boom Bloom are playful hues you should sport.
ALL STORES
ISETAN WESTGATE
3 Gateway Drive, Westgate
Singapore 6465 9185
ISETAN TAMPINES
4 Tampines Central 5 #01-21/02-16 Tampines Mall
Singapore 6781 9762
ISETAN SCOTTS
350 Orchard Road
Singapore 6735 0385
TANGS AT TANG PLAZA
310 Orchard Road
Singapore 6733 5126
ESTEE LAUDER ION
2 Orchard Turn, ION Orchard, B2-42
Singapore 6634 7287
METRO PARAGON
290 Orchard Road #02-28 Paragon
Singapore 6735 1472
TAKASHIMAYA
391 Orchard Road
Singapore 6735 1314
ROBINSONS THE HEEREN
260 Orchard Road
Singapore 6735 6152
ISETAN SERANGOON CENTRAL
23 Serangoon Central, Nex
Singapore 66344053
METRO CENTREPOINT
176 Orchard Rd The Centrepoint
Singapore 6836 9129
BHG BUGIS
230 Victoria Street Bugis Junction
Singapore 6338 6383
ROBINSONS RAFFLES CITY
252 North Bridge Road Raffles City Shopping Centre
Singapore 6339 8691
OG PEOPLE'S PARK
100 Upper Cross St
Singapore 6438 2430
ROBINSONS JEM
50 Jurong Gateway Road #01-07/13
Singapore 6694 6050
TANGS VIVOCITY
1 Harbourfront Walk #01-187 #02-189
Singapore 6278 8151
METRO CAUSEWAYPOINT
No 1 Woodlands Square #01-20 Causeway Point
Singapore 6894 1305
ISETAN PARKWAY
80 Marine Parade Rd, Parkway Parade, #01-83 / #02-64
Singapore 6447 0422