Who We Are
Clozette is a full-service New Media company centred on trusted content for the NextGen consumer, focused on trends and contemporary culture around topics like beauty, fashion, travel and lifestyle. Our new category of storytelling marries the best of editorial authority with the added authenticity and scale of curated user-generated content – tailored for different platforms.
Headquartered in Singapore, Clozette was founded by a team of media and web veterans, entrepreneurs and style advocates.
Contact our regional team
here
.
INCORPORATION
11 August 2010
CLOZETTE GROUP
Singapore (HQ)
Malaysia
Philippines
Indonesia
Japan
Major Investors
Clozette is invested by Cool Japan Fund, a public-private fund under the Ministry of Economy, Trade and Industry of Japan (METI); Phillip Private Equity, part of the Phillip Capital Group with assets under management of more than US$30 billion; and Walden International, a venture capital firm with US$2.6 billion in committed capital across investment in over 500 companies in 12 countries.
CoolJP
CoolJP
CoolJP, supported by METI, is a business unit of Clozette that manages a multi-lingual ecosystem that bridges opportunities between Japan and Southeast Asia.

To build awareness and love for Japan, the CoolJP websites (in English and Bahasa Indonesia) are dedicated to all things Japan with contributions from both the editorial team and our community.
Services
Our full suite of digital-driven omni-channel services span from one-off campaigns to integrated 360° turnkey solutions.

Talk to us for your customised solutions.
Content Creation
Editorial Article
Bespoke Advertorial
Interview
Product Review
Infographic
Product Photography
Animated Photography
Lookbook
Video Creation
Conceptualisation, story-boarding, pre & post production for various formats:
Beauty, Fashion, Travel, Lifestyle
Product Unboxing
Product Review
Event Coverage
Infomercial
Interview Q&A
Experiential Marketing
Product Sampling
Product Seeding
Giveaway
Contest & Draw
Personality Quiz
Shop The Look
Live Streaming
Influencer Marketing
Product Seeding
Content Co-creation
Product Review
Social Media Takeover
Event Appearance
Live Streaming
Brand Ambassador Program
O2O On-Ground Activation
In-Store & Mall Event
Pop-up
Runway Show
Workshop
Beauty Makeover
Travel Fair
Roadshow
Technology
Microsite
Content Hub
Bespoke Advertorial Spread
Interactive Game
Interactive Travel Map
Chatbot Commerce

Insight
Survey
Focus Group
Market Research
Product Trial
Test Marketing
SEA Market Entry
300+
International & Local Brands
worked with us
1000+
Digital & Social Campaigns
executed
1500+
Content Creators & Influencers
collaboration projects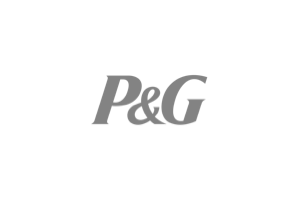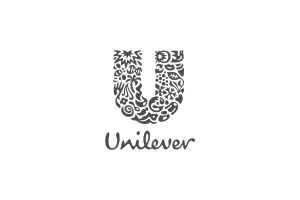 Works
We have enabled more than 300 brands and partners across Southeast Asia and Japan, powered by a full suite of digital assets and an inclusive network of more than 4,000 creators, influencers and talents that boasts a collective 700 million followers.

Our works range from bespoke advertorial, product seeding and short-form videos to live-stream ecommerce and many others.

Check out our content creations.
Accolades
Over the years, we're honoured to have our work recognised by the industry.
Finalist, Emerging Enterprise Award 2018
Best Engagement Strategy By A Media Owner (GOLD Winner), The Loyalty & Engagement Awards 2016
Best Engagement Strategy For A Female Audience (GOLD Winner), The Loyalty & Engagement Awards 2013
Excellence in Digital Marketing (GOLD Winner), Marketing Excellence Awards 2012
Excellence in Digital Marketing (SILVER Winner), Marketing Excellence Awards 2012
2011 Red Herring Global & Asia Top 100 Winner