Think of your skincare routine as a basketball team. Each member has their speciality and role. And they can either work well together and win the game or become a hot mess. It doesn't matter if most of the team is great; it only takes one member to sabotage the game. So how do you assemble your skincare dream team? By knowing which ingredients go well together. That said, here are some of the beauty pairings with great chemistry (pun intended).
Hyaluronic acid + AHA (alpha hydroxy acids)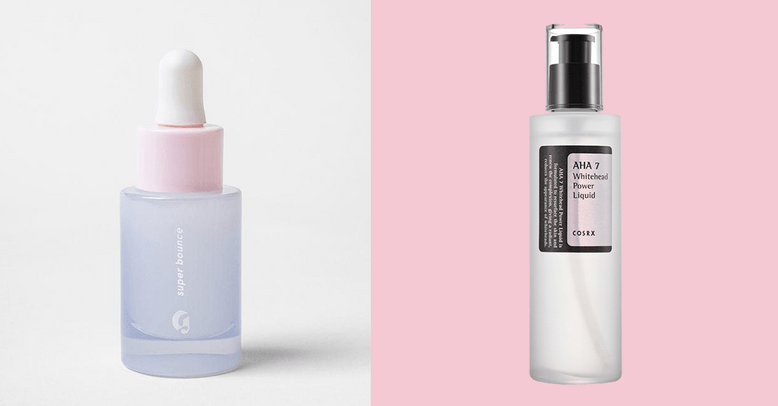 Glossier Super Bounce; COSRX AHA 7 Whitehead Power Liquid
When you're using exfoliating acids like AHA, it's very important to keep your skin hydrated. While some moisturisers may irritate sensitised skin, Hyaluronic Acid can effectively replenish hydration without causing any problem. Pairing these two together gives you better chances of getting that brighter and plumper skin.
Rosehip Oil + Niacinamide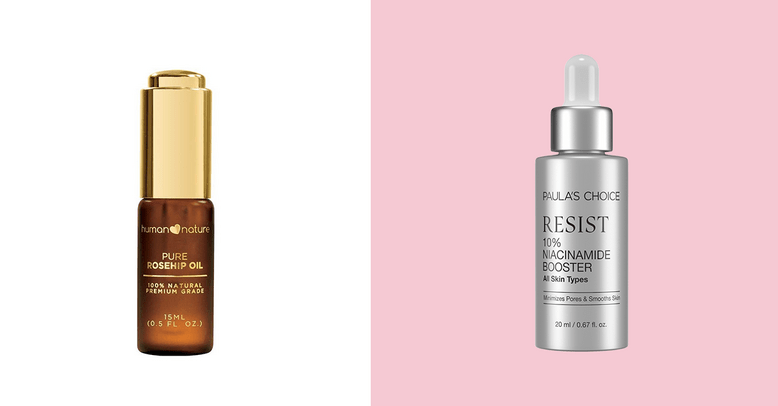 Human Nature Pure Rosehip Oil; Paula's Choice 10% Niacinamide Booster


Those who want to address hyperpigmentation concerns can benefit from using these two potent ingredients together. Both rosehip oil and niacinamide are known for combatting dark spots and improving skin texture. Niacinamide can feel tacky upon application, so adding drops of rosehip oil can restore bounce to the skin. Some people prefer to mix these two then apply their concoction together, and that's also fine.
Serums + Moisturising Creams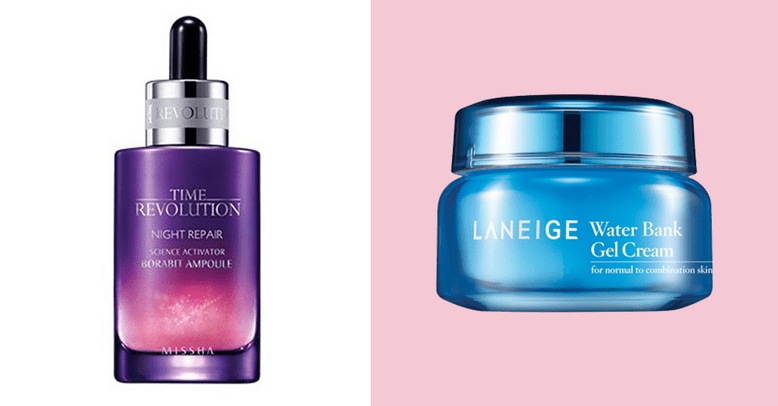 Missha Time Revolution Borabit Ampoule; Laneige Water Bank Gel Cream
In order to seal in moisture and promote the serum's skin penetration, you need a good occlusive. Depending on your skin type, you can opt for lightweight moisturisers (if you have oily/combination skin) or choose a more hydrating cream (for drier skin types). The important thing is to lock all those skincare layers to prevent from evaporating into the air.
Vitamin C + E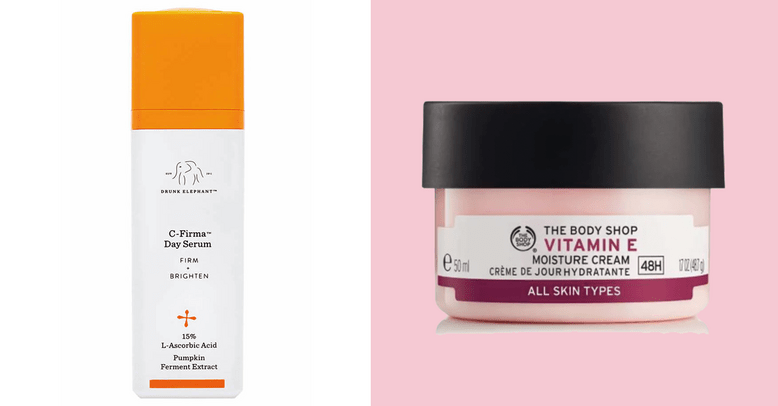 Drunk Elephant C-Firma Day Serum; The Body Shop Vitamin E Moisture Cream
These two vitamins penetrate into different layers of the skin, targeting different areas of concern at the same time. Vitamin C reduces the appearance of acne scars, while Vitamin E neutralises free radicals, making it great in helping prevent ageing and skin damage in the long run.
Retinol + Moisturising SPF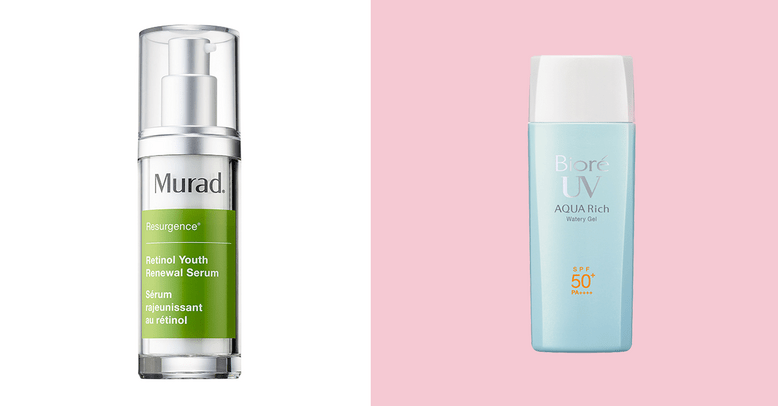 Murad Retinol Youth Renewal Serum; Biore UV Aqua Rich Watery Gel SPF 50+ PA++++


Retinol users can also benefit from using hyaluronic acid to restore hydration to the skin. However, as retinoids are more potent, you need to incorporate hydration in every layer of your skincare routine as much as possible, and that includes sunscreens.
(Cover photo from: Beautybyrah)